Produce X 101 Choreographer Praises BLACKPINK's Lisa's Dancing
Even choreographers from SM Entertainment seemed to agree as well!
BLACKPINK's Lisa is undoubtedly one of the most talented and captivating dancers in Asia.
 Not only does she dance with power, but she meticulously captures every single detail of the choreography, creating a mesmerizing combination of performance charisma.
Many other talented dancers and choreographers agree that Lisa's skill and talent is one-of-a-kind.
It was recently revealed by Choi Youngjoon that back in December 2017, Lisa had the chance to have a private lesson with him.
Choi Youngjoon is one of the most renowned choreographers in South Korea, having choreographed famous K-Pop songs like Twice's "Knock Knock", SEVENTEEN's "Don't Wanna Cry", WANNA ONE's "Energetic" and many more.
He has also been chosen as a choreographer for the ongoing season of Produce X 101.
He recently posted a video of their session where he and Lisa dance to "Compass or Map" by Robin Thicke.
[IG] 190524 tamzin_choi update

Dance lesson with Lisa@ygofficialblink #BLACKPINK #LISA pic.twitter.com/VApU1i0hz1

— INTEL BLACKPINK FANBASE (@IntelBLACKPINK) May 24, 2019
Tamzin is full of praise for Lisa in his caption, where even after many months since their first meeting, he is still in awe of her abilities.
She is so good that I didn't know if I'm giving a lesson or I'm receiving a lesson … It was an experience that helped me a lot too
In the video he posted, it is clear that Lisa perfectly captures the soulful and smooth feel of this R&B song.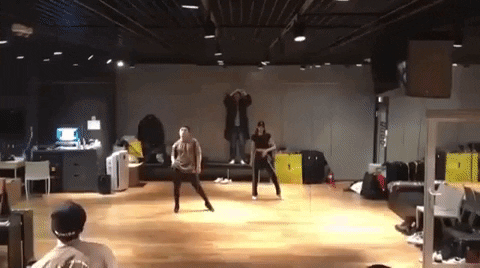 Lisa makes the choreography look so effortless with her fluid movements and she completely shines in this video with her complete control of her body.
What was also striking was that several other dancers and choreographers reacted with praise for Lisa, back when she was still a rookie idol!
Renowned dancer Cha Hyunseung commented saying, "Wow wow" showing that the video speaks for itself.
Additionally, choreographers from SM Entertainment also praised Lisa's dancing, even though she debuted as an idol in YG Entertainment.
SM Entertainment's performance director Shim Jae Won commented "Well done!" on the video.
Meanwhile, EXO choreographer Mihawk Back seemed eager to want to collaborate with Lisa just like Choi Young Joon did.
I envy you
What is clear is that all these acclaimed trainers and choreographers look to Lisa as the dream idol.
It is apparent that Lisa is an example that all trainees aspire to be.
Share This Post