Proof that Lee Kwangsoo is the most popular celeb to be friends with
Lee Kwang Soo's friendly and loyal personality has earned him friends from all genres of entertainment.
As a mission in SBS's Running Man, Lee Kwang Soo was required to get an autograph from top actors Cho In Sung and Song Joong Ki.
First, he called Cho In Sung to ask him to help with his mission, but instead of offering to give him one, Cho In Sung stated that he doesn't give autographs.
"I don't sign things anymore, I usually just shake their hands now."
— Cho In Sung
Lee Kwang Soo then decided to head directly to Song Joong Ki's agency, Blossom Entertainment, in order to accomplish the second half of his mission. In the agency's main building, he met Park Bo Gum, another actor signed with Blossom Entertainment.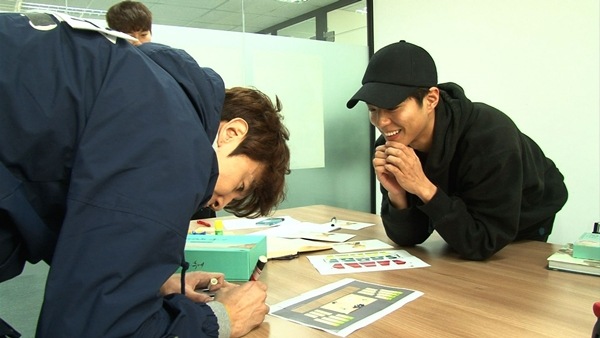 There, the two had a short but friendly conversation that showed they were quite close and that they looked out for each other.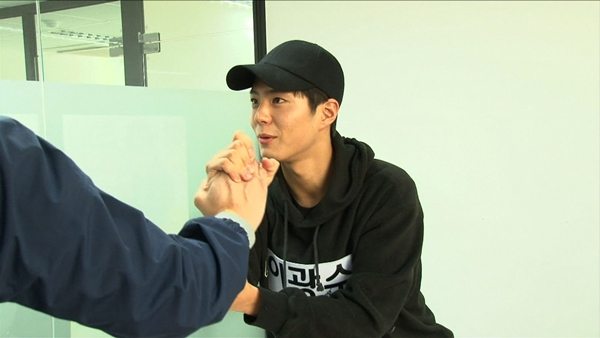 This episode of Running Man will be aired on March 12. In the meantime, Lee Kwang Soo has always held true to his title as "Prince of Asia" by making many famous friends, including Red Velvet! Maybe he should attempt to get their autographs, after all, their respect for him is obvious!
Red Velvet couldn't help but giggle over Lee Kwang Soo back in 2015.
Source: Dispatch
Share This Post