Rap Monster Grabs Attention of "Harlem Shake" Producer Baauer
"Harlem shake" producer Baauer recently posted a screenshot of BTS's Rap Monster on his Instagram story.
BTS is gaining a lot of attention from different Western artists while touring the States and now Baauer is one of them. Fans of BTS are ecstatic over the update and excited for yet another artist mentioning the group on social media.
While the Instagram story post could only be viewed for 24 hours after posting it, fans were able to catch the story in a screenshot.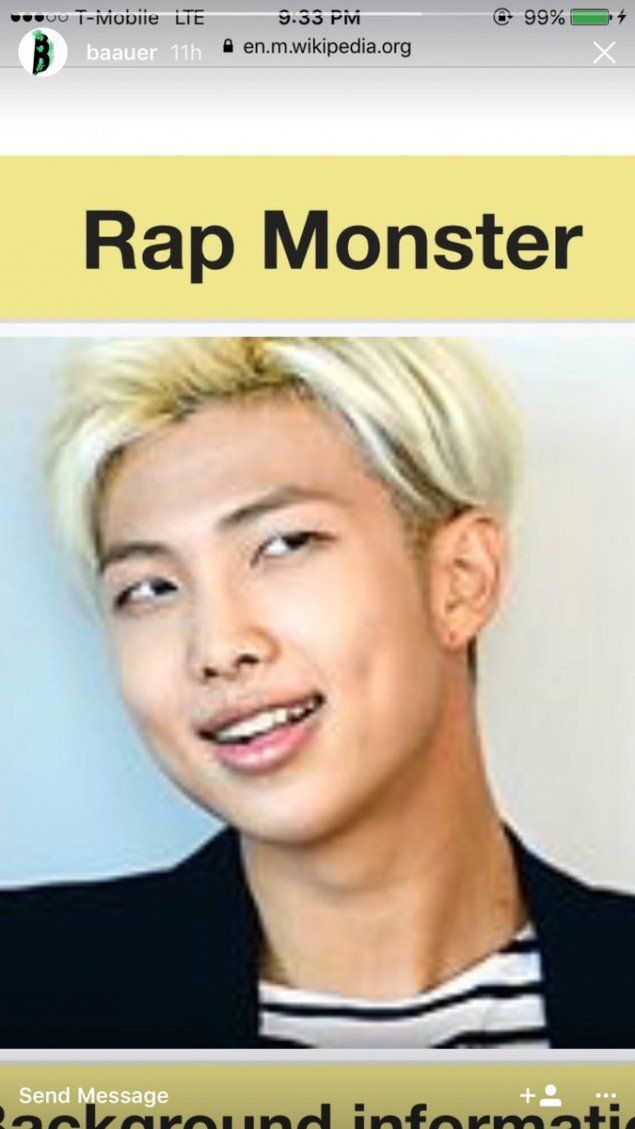 BTS has been gaining tons of attention from international artists recently, having received a shout out from Charlie Puth, collaborating with Wale, and getting recognized for their talents by Tinashe, and interviewing with Billboard. With their U.S. leg of the WINGS Tour coming to an end April 2, it's clear BTS has plenty of opportunities to work with Western artists in their future.
Share This Post