Rapper Phryme exposes the negative effects of leaving YG Entertainment
Rapper Phryme exposed the alleged dark side of YG Entertainment and claimed that it has affected his promotions after he left the agency. 
On August 22nd, Phryme made a bold statement by commenting on Yoo Byung Jae's post saying, "I would have been you at this time if I continued hosting Yang Hyun Suk drinks every night, but I was sick of the dark spot and jumped out after six years." 
The comment initially received a number of likes and replies, but was eventually deleted by the rapper. This was followed by a post on his personal Facebook account explaining the controversy.
According to the rapper, he had to serve drinks for a few years and can be accounted for the employees at the club. He explained that he knew from the start that the group Moo Ga Dang was going to be a project unit for the agency before BIGBANG made their debut and an opportunity to promote Eunjoo and Baekkyoung. Although he was thankful for the project he signed on, he claimed that it was not the schedules he was lined up for that killed his spirit, but the nights he had to spend serving drinks. He revealed that the nights out eventually affected his health and as contract with the agency ended, it also affected his promotions.
Phryme closed his statement that he has given up the hope of having a career in the industry. However, he promised his loyal fans that he will continue to work hard as long as there are people that listens to him.
Phryme joined Baekkyoung, Eunjoo and Woogeun to form the agency's first mixed group unit Moo Ga Dang back in 2006 an released singles such as Moo Ga Dang and OAO.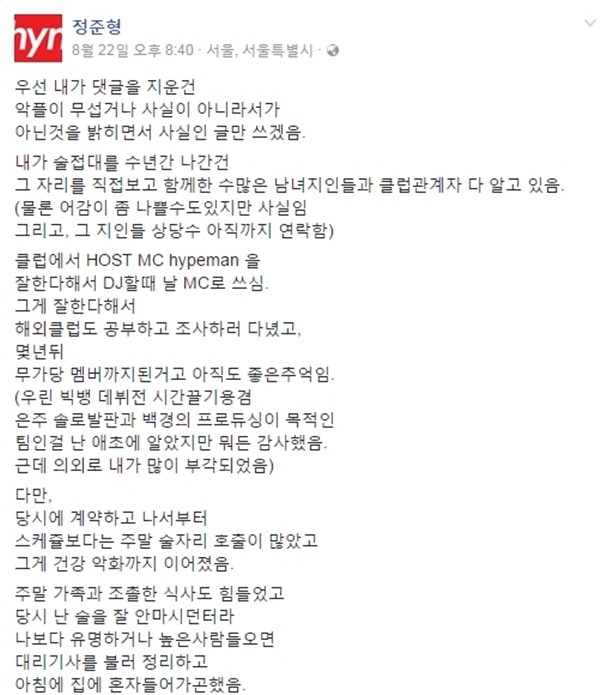 Source: SportsToday and Dispatch
Share This Post