Red Velvet's Irene Goes Viral For Her Hair At SMTOWN LIVE 2022 Tokyo, Once Again Asserting Her Title Of "Original Visual"
Irene's beauty never fails to take our breaths away.
At SMTOWN LIVE 2022, Red Velvet performed "WILDSIDE," the title track of their first Japanese full-length album Bloom, for the first time live. As always, they were stunning with their incomparable visuals, heavenly vocals, and charismatic performance.
In particular, Irene went viral for her insane visuals with bangs, proving once again why she's the original visual. When Irene wore bangs for the music video, she stole everyone's breath away with her beauty. Add to that her sweet vocals, and Reveluvs couldn't help but become obsessed with everything about her in the song.
Wildside Irene Vocal Cut pic.twitter.com/5QqFkZpLrY

— 아이린 (@BJH_Vbot) March 27, 2022
So it's no surprise that when she wore bangs for their live performance of "WILDSIDE," ReVeluvs couldn't get enough. Just a video of her speaking reached over 100,000 views in less than five hours.
アイリーンちゃん🐰 pic.twitter.com/Btc7jR3byk

— 1004 (@illusionkw) August 27, 2022
Of course, if she's already that powerful speaking, watching Irene perform would be even more dangerous for our hearts. Despite the distance, Irene's visuals and charisma can't be dimmed.
220827 smt #아이린 #IRENE pic.twitter.com/hBQTFx0kp8

— 자꾸생각나 (@thinkB329) August 27, 2022
Even in low-quality videos, Irene's visuals are showstopping (well, all of Red Velvet's visuals are). And besides the new hairstyle, Irene's perfect body line has fans in awe.
220827 🥹 #아이린 #IRENE pic.twitter.com/bxSYrhvvNO

— 자꾸생각나 (@thinkB329) August 27, 2022
And in a behind-the-scenes view of the stage on DJ Raiden's Instagram story, ReVeluvs witnessed Irene's gorgeous looks up close.
[IG] 220827

Irene in DJ Raiden's instagram story! #IRENE #아이린 #RedVelvet @RVsmtown pic.twitter.com/IfOo4aRwWC

— Irene 아이린 Global (@irene_global) August 27, 2022
Irene's confused expression is a deadly combination of pretty and adorable. It's hard to believe she isn't a living doll.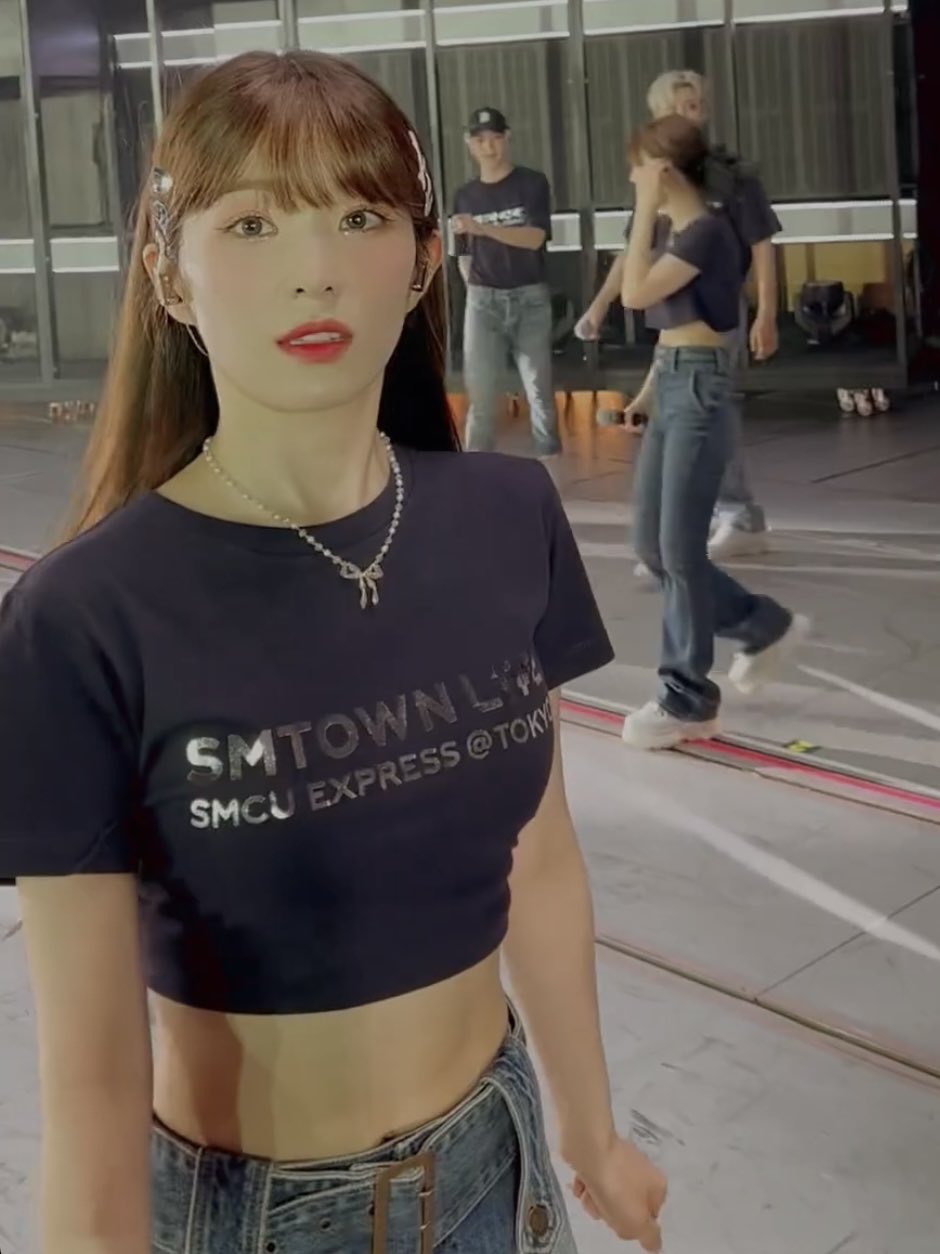 Irene is always drop-dead gorgeous no matter what hairstyle she has, but Irene with bangs will always have a special place in ReVeluvs' hearts.
Irene with bangs 😍 pic.twitter.com/m5vGlnTDio

— IRENE (아이린) NEWS (@Baejoohyunews) April 19, 2022
Share This Post