Red Velvet and MFBTY ranks TOP10 in Billboard's World Albums Chart
Rookie girl group Red Velvet and hip-hop project group MFBTY's albums have both made it to the TOP10 of this week's Billboard's World Albums Charts!
For the week of April 14, 2015, Red Velvet's 1st mini-album Ice Cream Cake made its debut on the World Albums chart in 2nd place, while MFBTY's latest studio album Wondaland debuted in 8th place.
This is quite a feat for Red Velvet as they only made their debut in August 2014. And undoubtedly, MFBTY's rank on the charts revealed that not only fans in Korea were excited for their comeback, but everywhere around the world.
While MFBTY has yet to begin regular promotions with music show appearances, Red Velvet recently took their first music show win on Music Bank for their title track "Ice Cream Cake."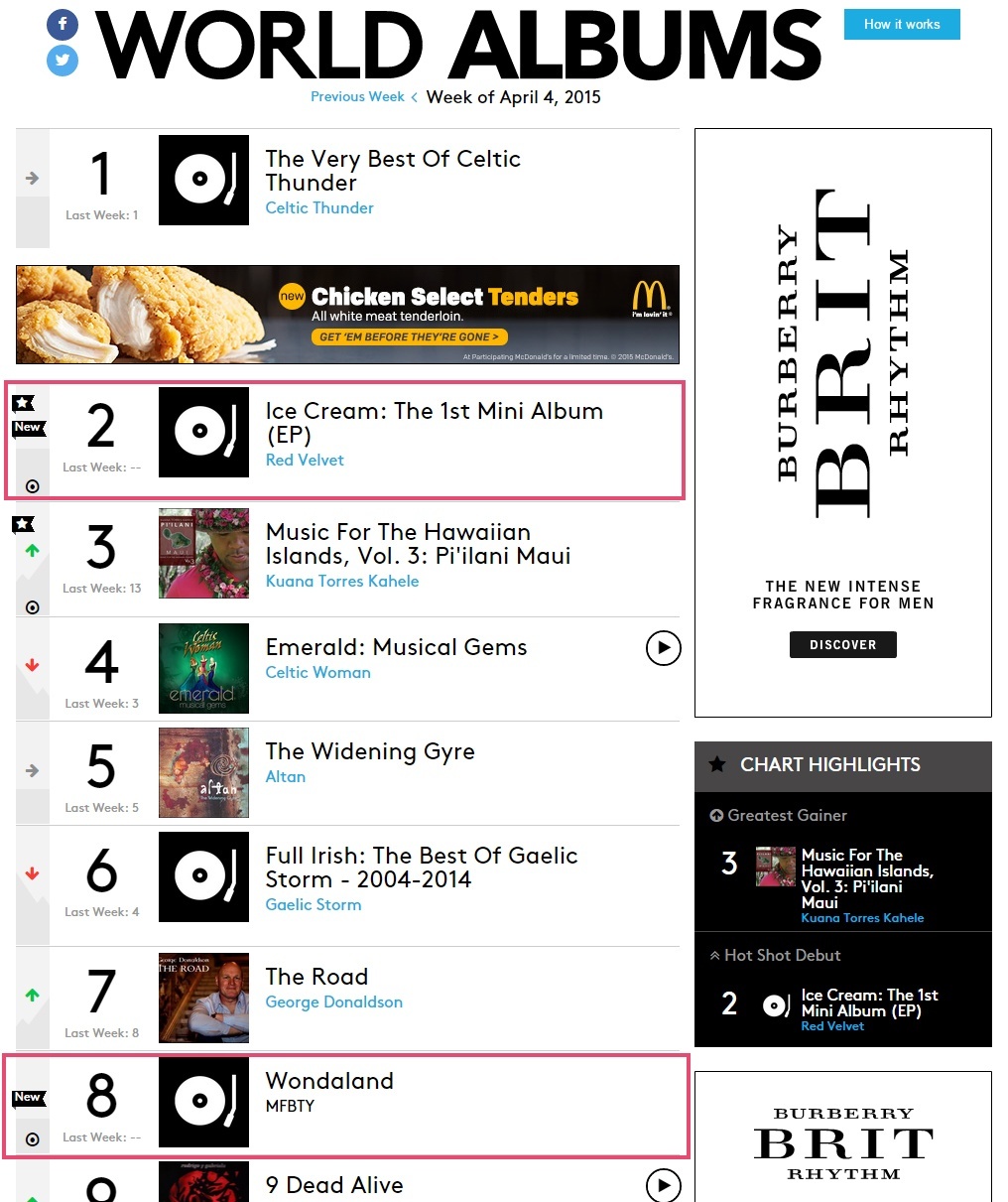 Share This Post