Remains found on the raised Sewol Ferry are not human
Bones were found inside the Sewol Ferry after being pulled from the sea but it was revealed to be from an animal and not from the nine missing victims.
The Sewol Ferry was recently lifted off the sea and as investigators continued to investigate the exact cause of the ferry's sinking, a worker discovered bone fragments while draining water from the ship.
Initial thoughts were that the bones that were found were from the remains of one or more of the 9 missing victims whose bodies were not recovered.
However, after a series of tests conducted by the National Forensic Service, they concluded that the bones were from an animal and not from a human.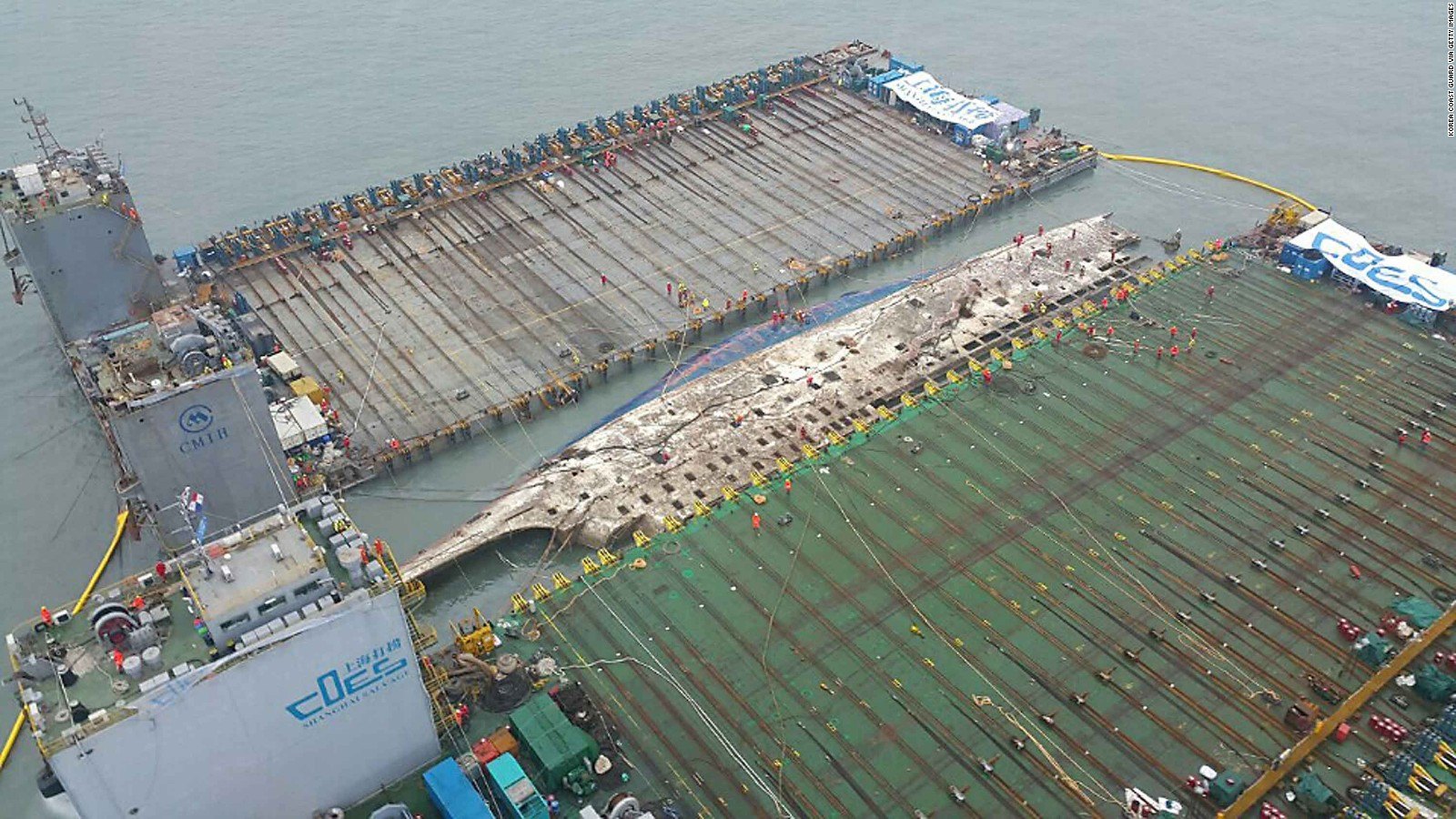 The 9 missing victims include 4 students, 2 teachers, and a couple plus their young child.
The Sewol Ferry is expected to reach Mokpo port by the end of the week and will be thoroughly cleaned before being thoroughly searched for the nine missing victims.
At a memorial service for the victims, the mother of one of the missing victims said,
"The ship has come up, but not the nine people inside it. Please don't forget there are people inside the dirty, rusty and smelly wreckage… Please do the best and let us bring them back home."

— Lee Geum Hee
Source: BBC
Share This Post