#RIPSojin trends #1 Worldwide after news of Baby KARA Sojin's death
Following the shocking news that Baby KARA's Sojin had passed away, fans mourned the loss of their beloved idol with the hashtag #RIPSojin on Twitter, causing the tag to reach trend first worldwide. 
On February 25th, news broke that Sojin had passed away after she was rushed to the hospital after being found unconscious at an apartment in Daejun, Daedugku. Sojin, who was said to be recently battling depression, is believed to have committed suicide by jumping from the 10th floor of the building.
Heartbroken fans, most of whom were introduced to Sojin through DSP Media's KARA series, have taken to Twitter to express their condolences, reminisce her accomplishments, and share their fond memories of the idol trainee. The hashtag Baby Kara has also made its way up the Worldwide Trends.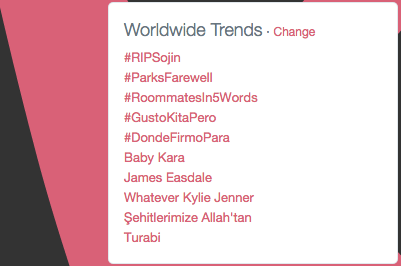 Share This Post