SBS's "Running Man" clarifies ilbe term found in recently aired episode
The production staff of SBS Running Man recently clarified an alleged ilbe subtitle on a recent broadcast.
Since the airing of their last episode, the episode has run into a controversy after an ilbe term was spotted on one of their subtitles. The production staff clarified the subtitle on September 5th, identifying it as an error and unintentional while editing. The staff apologized to the audiences for failing to proofread thoroughly.
The controversy occurred on September 4th episode in which Kim Jong Kook assigned Gary to be the goalie, nicknaming him "Gae Unjae" (referring to national soccer player Lee Un Jae).
The subtitles showed "We are Gae Uunjae" and "White Team Goalie Gae Unjae." However when Gary fell down after blocking the ball, the subtitles read "Gae-unji super save this time."
Audiences criticized the use of the word unji, which is a term used to insult former president of Korea Roh Moo Hyun's death on the ilbe website forum.
SBS has been under much criticism for the same controversy prior to Running Man as well regarding programs such as Sports News, 8PM News, What in the World, TV Entertainment of the Night and more, which all involved the use of ilbe images at some point.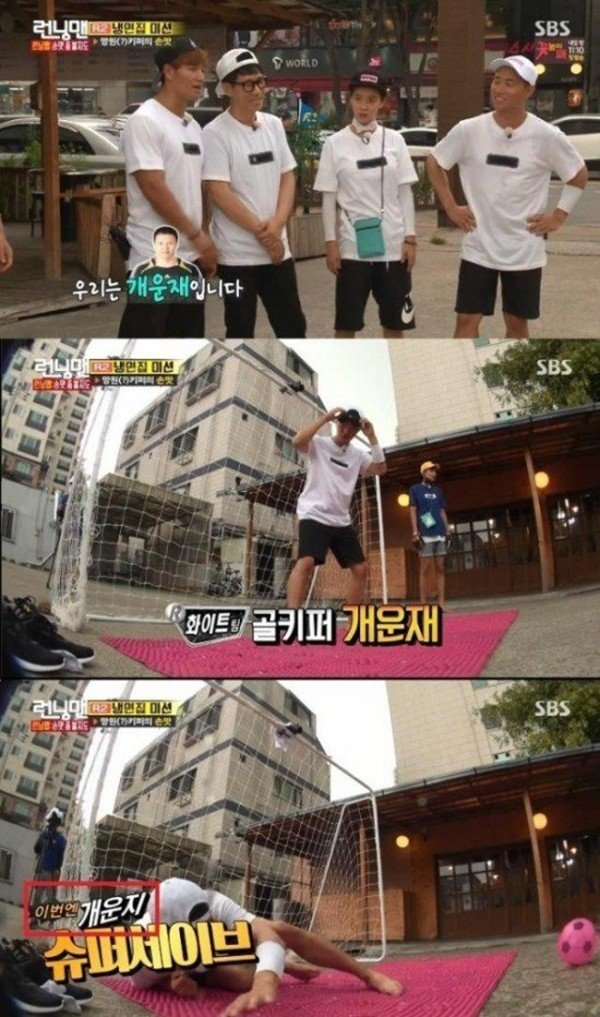 Source: Dispatch
Share This Post