The secret behind the mysterious bracelet worn by many Idols
This bracelet has become popular amongst many Korean celebrities and the reason has finally been revealed.
Many Korean celebrities have been spotted wearing a specific bracelet with some of them purposefully posting photos of it on their social media accounts. These bracelets, however, are not the start of a new fashion trend but rather a show of support for the victims of Japanese sex slavery during World War II.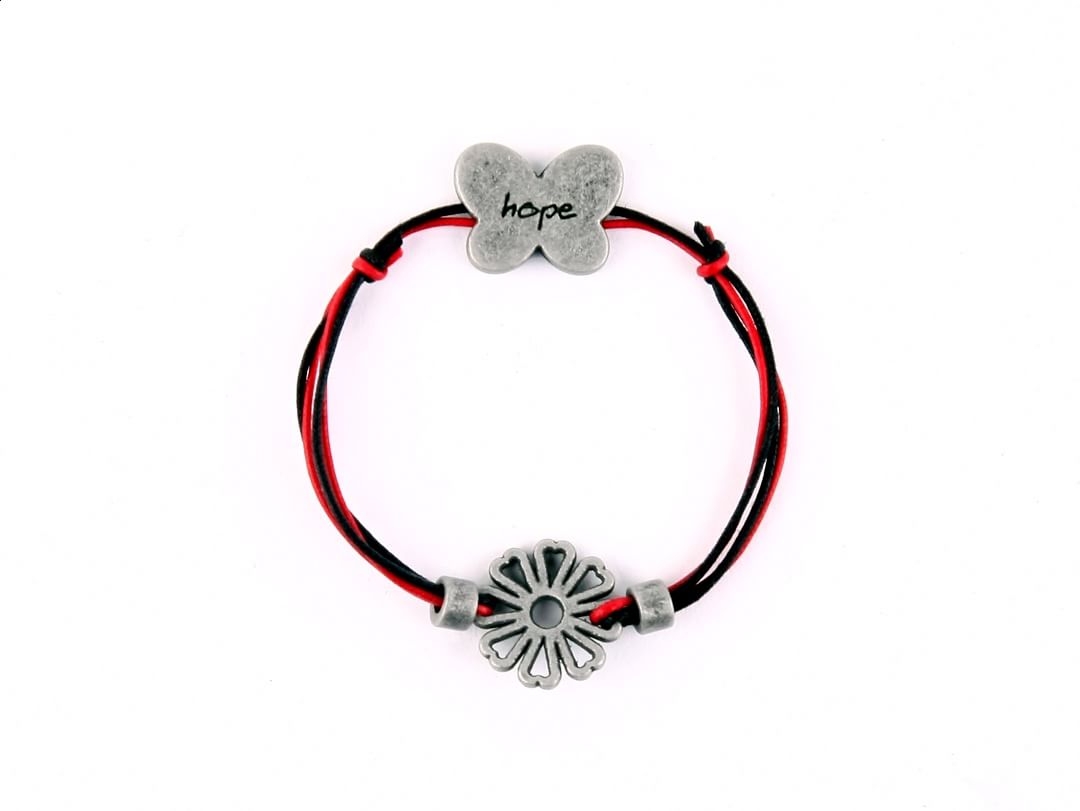 These bracelets come in varying colors but all of them have a butterfly and a cosmos flower ornament on them. The butterfly represents "hope" while the flower represents "a girl's innocence."together it means "we hope the victims can get back their flower-like youth".
Together it means "we hope the victims can get back their flower-like youth".
This movement was started by a nursing home for the surviving victims called The House of Sharing located in Gwangju. Originally, the sale of these bracelets did not do as well as they hoped but it has definitely improved since celebrities started to support the movement.
Here are some celebrities who are currently showing support for this campaign.
Secret's Song Jieun
AOA's Jimin
Ex-Spica Member Yang Jiwon
Actor Lee Sieon
Actor Kwak Dongyeon
Model Kim Kibum
While Korean celebrities are known for their ability to make anything a new trend it is nice to see that many have decided to take advantage of their influence for a good cause.
Source: KBS News
Share This Post