Twins Seo Eon and Seo Jun spotted in cute matching outfits!
The adorable twins from KBS2's The Return of Superman, Seo Eon and Seo Jun, are seen wearing twin outfits in their mother's recent Instagram post.
On September 1st, Lee Hwi Jae's wife, Moon Jung Won, uploaded two photos of their two boys in the same outfit, looking energetic and playful in an indoor playground, and at a wooden gate.
Captioned, "A quite beautiful yesterday morning" and "Today will be exciting," Seo Eon and Seo Jun are both wearing striped pants and a plain t-shirt in one picture, while in another, they are sporting a cute baseball tee and light blue pants.
Aren't they adorable?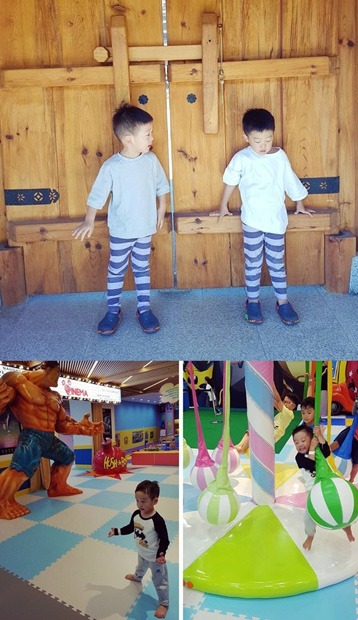 Source: Daum
Share This Post