Seo In Young and Crown J end their virtual marriage on "With You"
After being "married" on two separate occasions,  Seo In Young and Crown J have once again ended their "marriage" to each other.  
Seo In Young and Crown J initially received a lot of praise for joining the second season of With You on jTBC back in October. However, after just three months on the program, the couple has announced their departure from the show.
On January 18th, an announcement was made effectively ending their on-screen relationship. When Seo In Young and Crown J first confirmed their appearance on the program,  they were quite concerned about the idea of marriage on the program. A representative of the program revealed that after their trip to Dubai, the two thought it would be better to just stay friends and told the crew to leave. They have decided not to continue their virtual marriage while bearing such feelings and the staff have respected their decision.
The news saddened fans after the latest episode of the program featured the couple on a trip to Dubai. Many hoped that the program would allow the two celebrities to eventually develop true feelings for each other.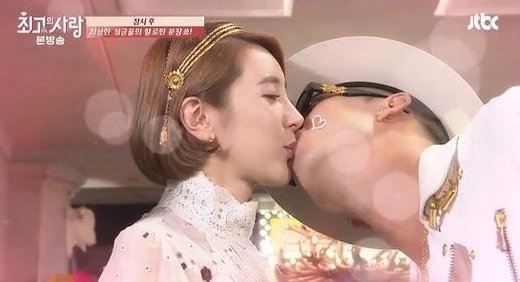 Seo In Young and Crown J first gained attention when they appeared as a virtual couple on  MBC's We Got Married back in 2008. At that time, both were loved by the viewers with their chemistry. Despite leaving the program, the two maintained their friendship and even collaborated on some projects.
Source: OSEN
Share This Post