SEVENTEEN does something unexpected after winning Golden Disk Award
SEVENTEEN won their first Bonsang Award at the Golden Disc Awards and showed just how thankful they were.After they have received their Bonsang (main prize) award, SEVENTEEN was featured in a live interview. The group showed how thankful they were by sending messages to fans (Carats) 3 times in 3 different languages. Throughout the interview, the members continuously thanked Carats for all the love and support they've been receiving, expressing how grateful they are to have such dedicated fans.
If that wasn't enough to prove their gratitude, each member also got down to his knees and bowed all the way to the floor to thank Carats yet again. This award was also received with a special meaning, as it marked their 600th day since debut.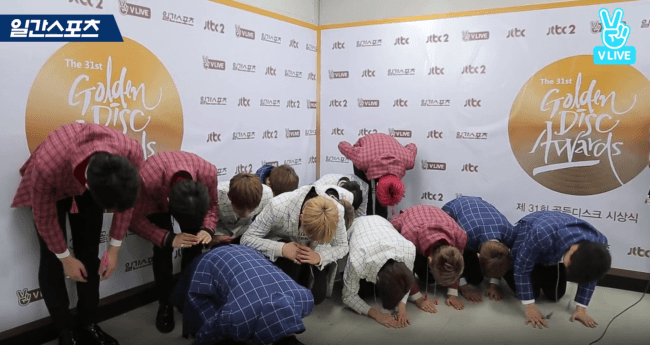 SEVENTEEN also gave an impressive performance during the awards show. The group was able to showcase their subgroups by performing 4 different songs with variations of units between the thirteen members. Check out their set down below:
https://www.youtube.com/watch?v=Ft54SMFI5L0
Share This Post