SEVENTEEN Makes Surprise Donation On Charity Broadcast
KBS viewers did a double-take when SEVENTEEN appeared on the list of donors.
In December of 2016, KBS held a fundraising event for the "Sharing of Hope Foundation," which helps provides humanitarian services. The event was broadcasted on the news and those watching spotted a familiar name among the donators. It said "Singer SEVENTEEN" donated 1,000,000 KRW (~$836 USD).

Sure enough, SEVENTEEN's Hip-Hop Unit appeared on the fundraising show to represent the group.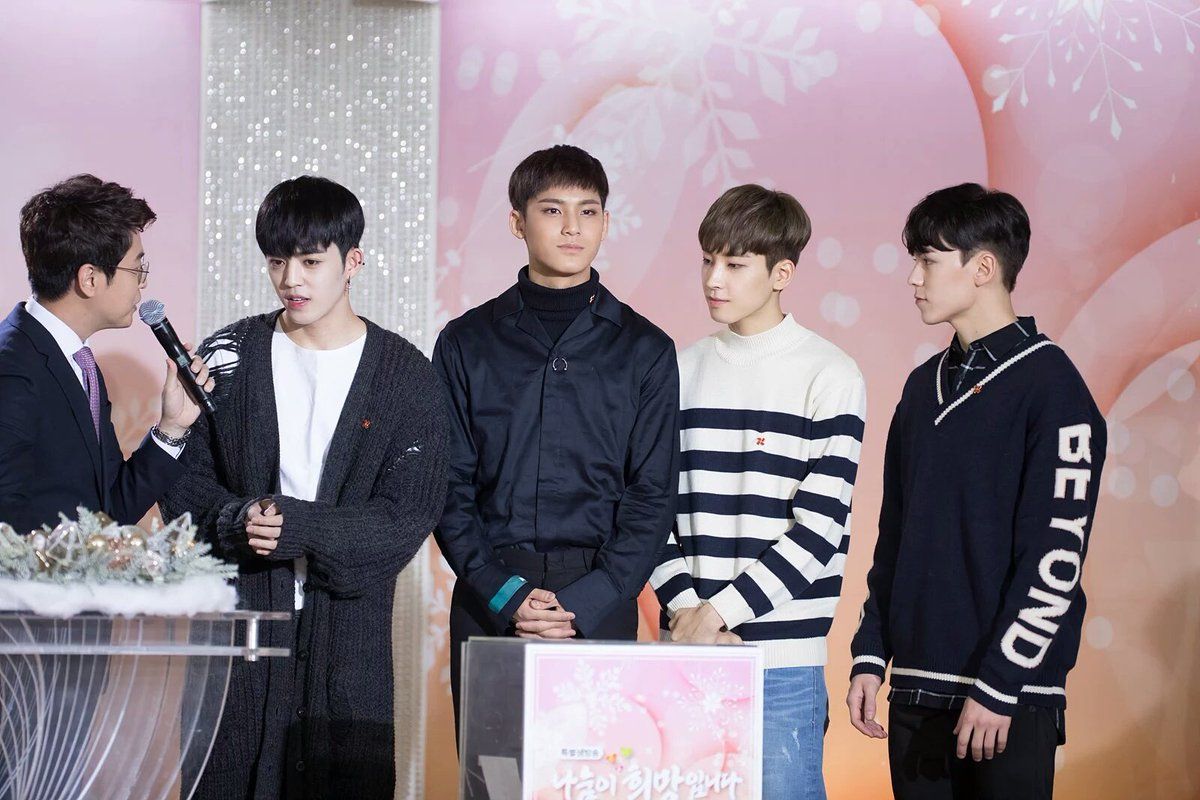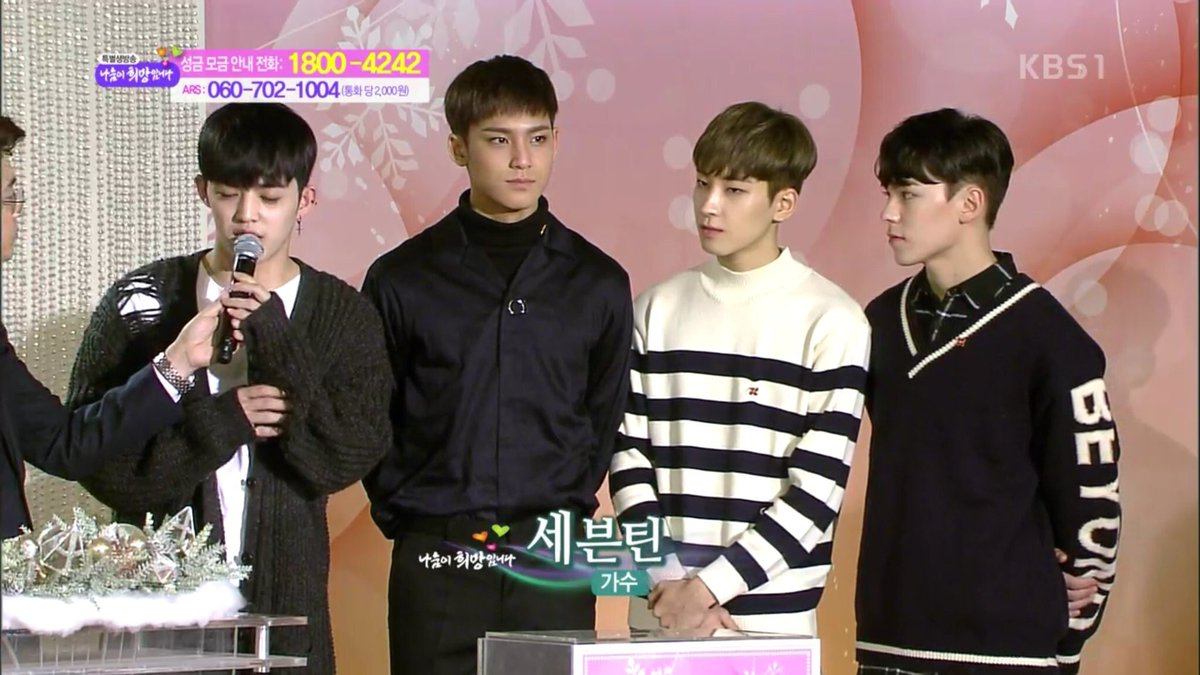 The SEVENTEEN members took time to snap a picture with South Korean politician Roh Hoe-Chan at the event.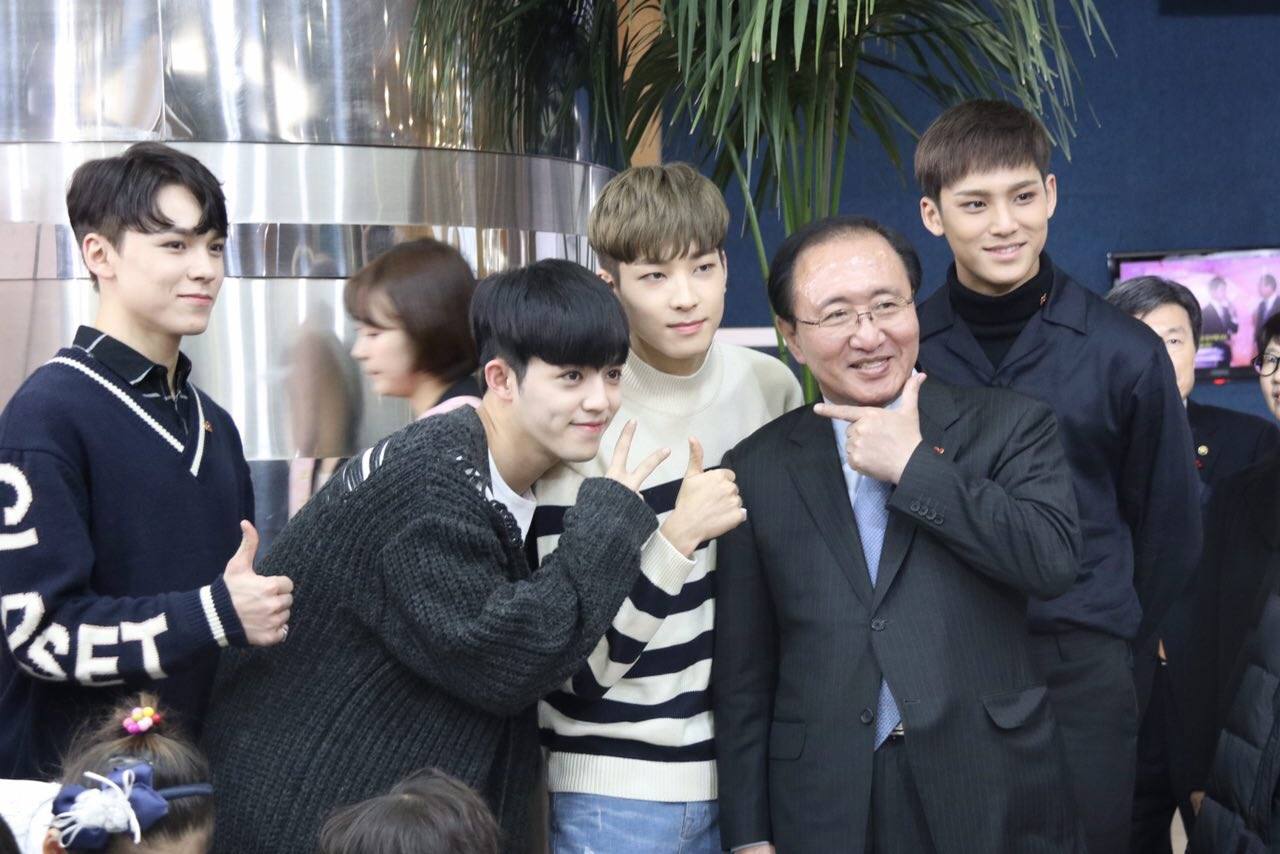 Roh Hoe-chan even made a post on his Twitter with the pictures he took with SEVENTEEN and girl group LABOUM, who also participated in the charity event. His caption said, "I met up with the SEVENTEEN members and although minor details are different, up close they resemble me quite a lot. A picture with LABOUM as well, unfortunately Solbin wasn't present."
세븐틴 멤버들 만나 한 컷 찍었습니다. 대동소이(大同小異)하다고나 할까. 가까이서 보니 저와 많이 닮았더군요. 라붐과도 한 컷. 아쉽게도 솔빈이 빠졌습니다. pic.twitter.com/qJIH0I2KC3

— 노회찬 (@hcroh) December 20, 2016
Kid model Kim Yeonji, who was one of the children that donated their collected coins to the foundation, uploaded a picture with the SEVENTEEN members on her Instagram. Her caption read, "KBS Sharing of Hope LIVE broadcast with group SEVENTEEN. Yeonji, what are you looking at that causes such an expression?"
Forum communities praised SEVENTEEN for their generous donation. Although other K-pop idols have donated as well, many were still impressed by the amount SEVENTEEN gave as they only debuted less than 2 years ago! They also have to split their group's earnings with 13 members, so donating 1 million KRW is quite a big donation for them!
What makes this more special is that the group donated without giving notice to media outlets or their fans, making this less about them and more about the great cause. SEVENTEEN is indeed a big group with big hearts.
Besides SEVENTEEN, other Korean celebrities like Yoo Jae Suk, Girl's Day Hyeri, and EXO's Chen have also recently donated to charities in secret.
Share This Post