SEVENTEEN receives request to demonstrate "sex" onstage in Australia
Rising rookie group SEVENTEEN embarked on a mini Australia tour in late August and during one show, encountered an unusual and provocative request.
During a typical segment where idols showcase their talents and charms for fans, the boy group was surprised when a paper was unfurled, asking them to show their "Sex Aegyo and macho".
It was supposed to say show your "Sexy, aegyo and macho self"; the writer made a minor, but crucial typo. Luckily this was at an overseas event, so the embarrassment here will not be so widespread.
Let this be a lesson that proofreading is fundamental!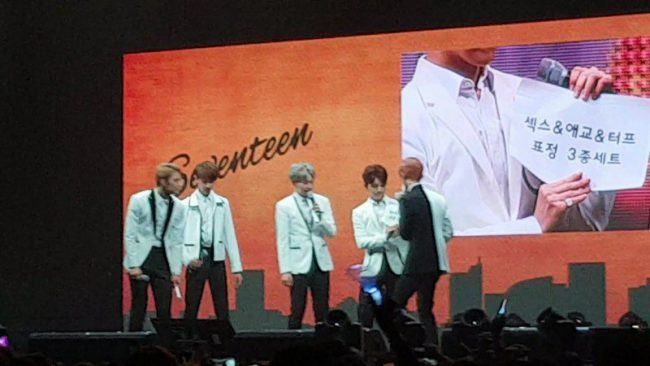 Source: Instiz
Share This Post