SEVENTEEN's Jun Showered With Birthday Cakes and Wreaths From Fans and Friends
SEVENTEEN member Jun recently celebrated his 20th birthday surrounded by the many presents and cakes gifted by fans, friends and more.
As a proof shot, Jun took a photograph surrounded by the many cakes he was gifted on his birthday (June 10th) with fans counting approximately 65 cakes received by the idol. In addition to the many beautiful cakes, fans also donated rice wreaths on his behalf as well.
Fans have compared a proof shot of Jun's birthday this year and the last, noting his popularity has heightened since last year as he only celebrated with a single cake.
Happy belated birthday Jun!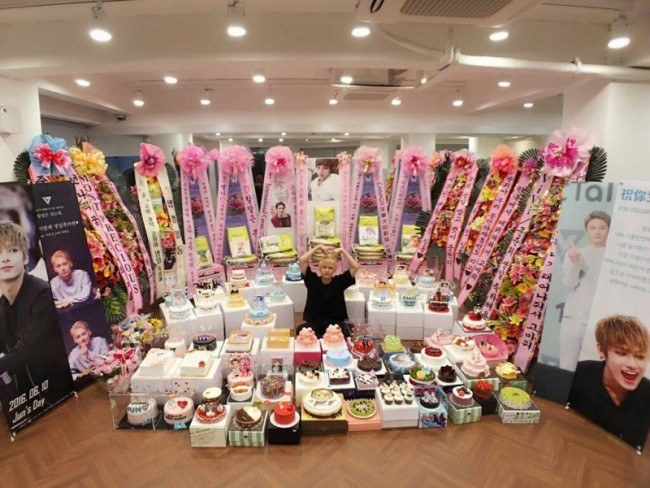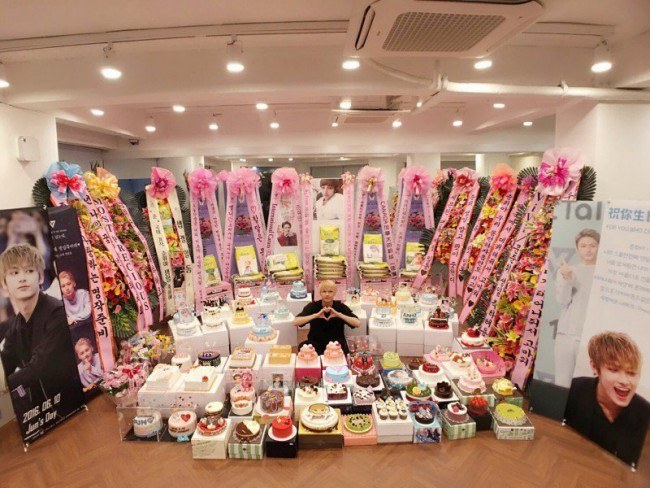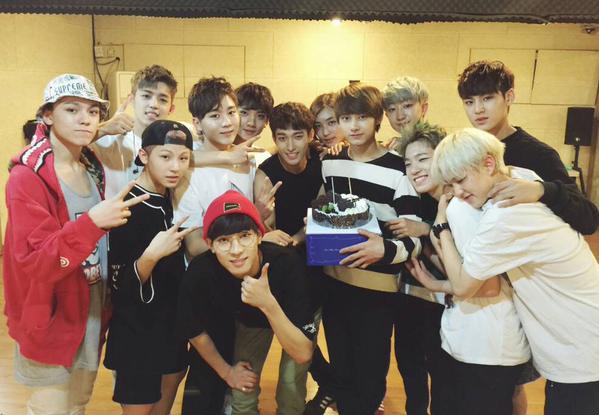 Source: Instiz
Share This Post