Sewol Ferry finally brought to land
The Sewol Ferry, which sank nearly three years ago, has now been successfully moved onto land.
Almost 3 weeks after attempts to salvage the cruise ship began, the Sewol ferry has been recovered from the ocean and has finally been moved onto dry land. Investigations into why this tragedy occurred can now finally proceed as the 17,000-ton ferry was unloaded onto a dock in the Mokpo New Port in South Jeolla on Sunday.
Moving the ferry onto land took over five hours to complete, and placing the ship onto its supports took several more, with work finishing late into the night.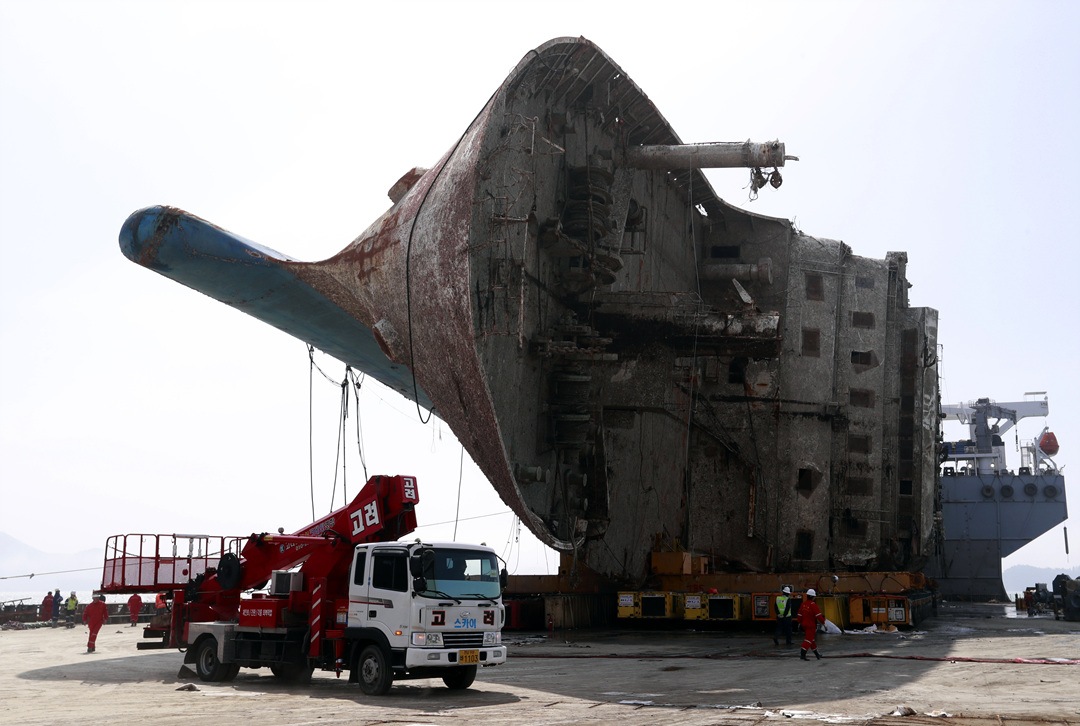 An underwater investigation of the seabed where the ferry lay also began on Sunday with divers searching the site for remains or personal artifacts of the passengers. The ferry will be cleaned and an investigation into why it sank will commence with the help of professional investigators and forensic experts.
The ferry sank southwest of Jindo, an island in South Jeolla province, causing the deaths of 304 of its 476 passengers. Passengers aboard the ferry were mostly high school students on a field trip. April 16 will mark the 3rd-anniversary of this tragic event.
Source: Korea JoongAng Daily
Share This Post