Shannon Publicly Disses Her Company On Instagram With Angry Posts
Shannon recently left a comment on her Instagram expressing her anger at her company and liked several fans' comments suggesting she leave MBK Entertainment.
After her company failed to tell her that she would be hosting DIA's second album showcase on April 19, Shannon took to Instagram to vent her frustrations with her agency.

She then proceeded to like fans' comments suggesting that she leave her agency for not giving her "the recognition she deserves", and especially for not informing her of such an important schedule.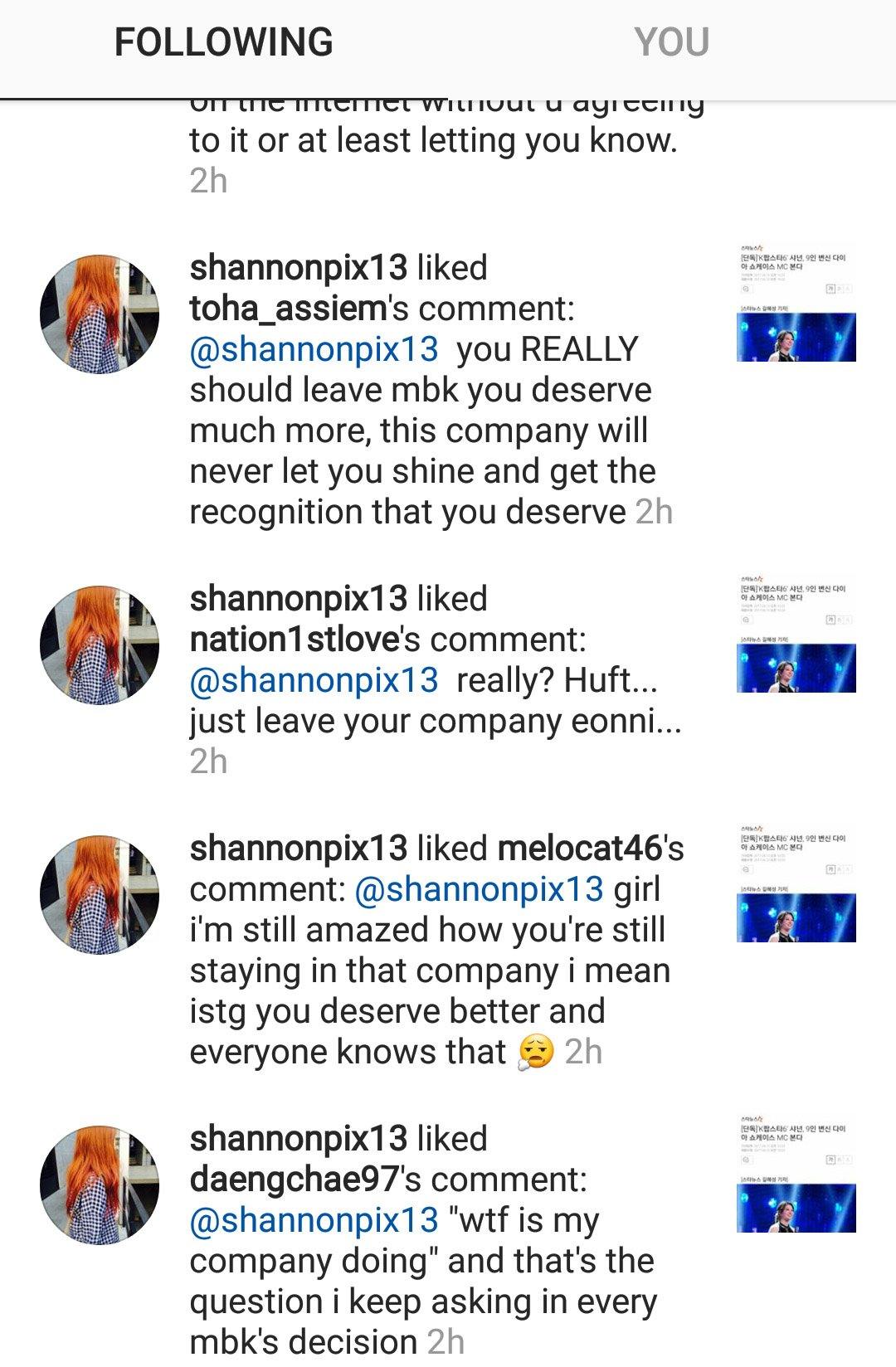 In response to Shannon's aired frustrations, an insider from MBK Entertainment revealed that they are planning for her to make a comeback sometime later this year and that they are waiting for T-ARA and DIA to finish their promotional activities before they start working on it.
"We are planning for her comeback after DIA and T-ARA finish their activities, but nothing specific has been decided. DIA hasn't started promotional activities yet and T-ARA still has some activities left, so even if we speed up the process, it may take around 2 months."

— MBK Entertainment Insider
Source: Herald POP
Share This Post