SHINee's Taemin returning with new full-length solo album in February
SHINee's maknae member Taemin is making a solo comeback as he prepares to drop an all-new full-length album in just a matter of days.
Taemin made a successful solo debut in August 2014, releasing the mini-album ACE and promoting his title track "Danger" at the time. After a year and six months, he is finally returning with a full-length album!
SM Entertainment confirmed the news, revealing that his album will be available on February 23rd.
Meanwhile, Taemin's solo SMTOWN website has been updated to reflect his comeback with a teaser poster being the first image to be uploaded. It reveals a teaser schedule with the album title and music video teaser set to come on February 17th, a pre-single performance video and a highlight video (pt.1) published on the 22nd, the title track's music video and highlight video (pt.2) coming on the 23rd, while a performance video will be released on the 24th and 25th.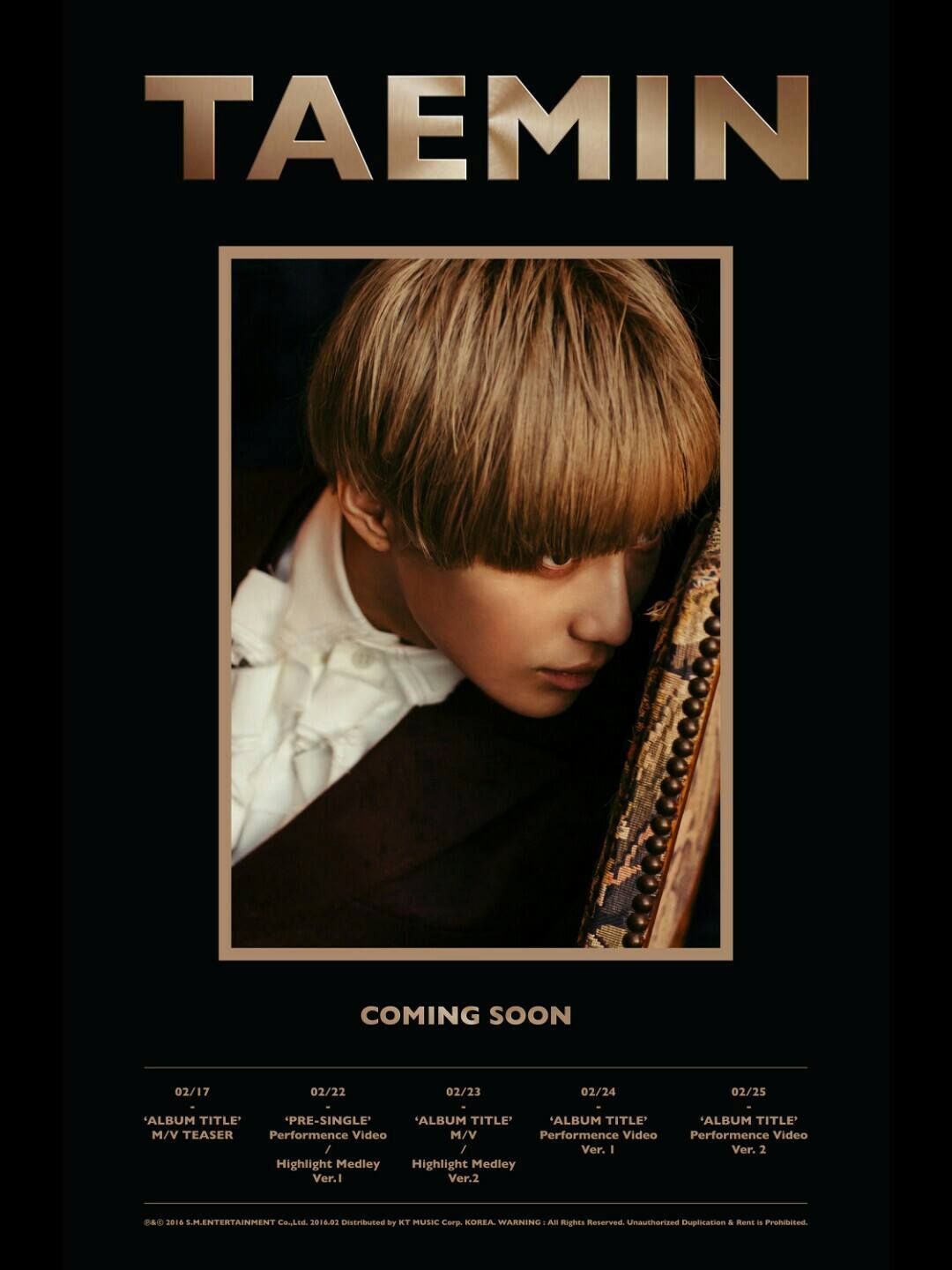 Source: SMTOWN and Sports Kyunghyang
Share This Post