SISTAR shines light on bullying rumors on "Hello Counselor"
SISTAR members Soyou and Hyorin clear up bullying rumours and explaining how it is a misunderstanding on yesterday's (June 22) episode of Hello Counselor.

One of the problems discussed on the show involved a misunderstanding. Bora, Soyou, and Hyorin, who were guest stars on this episode, were asked if they have ever had similar problems regarding misunderstandings.
Soyou spoke of how the exaggerated gestures the members use when talking to each other has often resulted in fans mistaking their dramatic habits for harsh actions and have assumed there was a bullying issue amongst the group.
They recall a time when the group maknae, Dasom, expressed her lack of body confidence around the other members saying, "You guys, I think my body isn't as nice as yours…"
"She was complaining like, 'I want to look like you guys!'" recounted Hyorin.
Soyu and Hyorin then re-enacted the event. Hyorin used big dramatic gestures towards Soyou, who was playing the part of Dasom, exclaiming, "But you're so pretty! All over! Including your face!"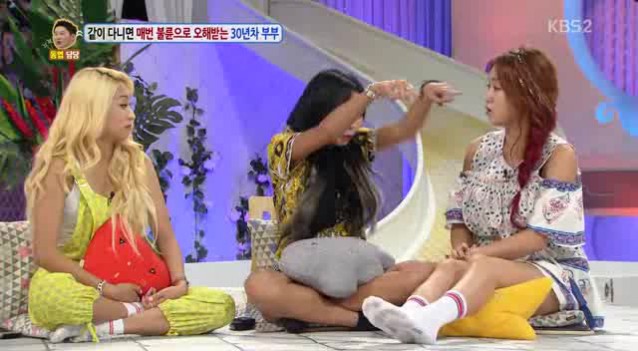 The present members then imitated the face Dasom made, which is what led spectators to believe that she was being bullied. The face is well known amongst STAR1 as a classic Dasom expression – many fans even commending the members' accurate depiction of this renowned facial expression following the airing of the episode.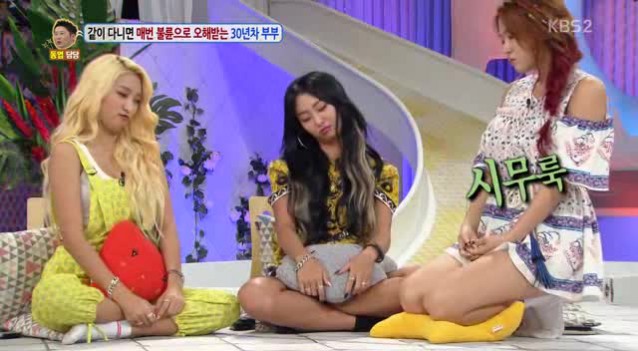 The girls then express how they are upset when fans misunderstand them but acknowledge this is due to their fierce and fiery reputation.
"Because of our strong image, there have been a lot of times where we've been misunderstood," said Hyorin.
Despite the unfortunate nature of misunderstandings, it is a relief to have any possible bullying rumors eradicated.
This episode was yet another reminder that SISTAR truly are as close and caring as they appear to be.
Source: Herald Finance
Share This Post