SISTAR's "Shake It" certified perfect all-kill 7 times in 9 hours
Releasing the song on June 22nd, SISTAR has managed to stay on top of the charts and has finally achieved a perfect all-kill on June 27th!
While an all-kill refers to ranking as #1 on seven or more music charts, a perfect all-kill is #1 on all eleven major charts on both daily and real-time charts as displayed by iChart's official rankings.
Since their very first perfect all-kill, "Shake It" manages to hit it not just twice or three times, but seven times in a nine hour range.
SISTAR released their summer track "Shake It" earlier this week achieving an all-kill shortly after on all real-time charts, and despite going head to head with AOA, the power girl group has continued to dominate charts since its initial release. Since then, the girl group has released unseen jacket photos, a dance version, and an R&B rendition by labelmates JooYoung and K.Will.
Congratulations to SISTAR on their perfect all-kill for "Shake It!"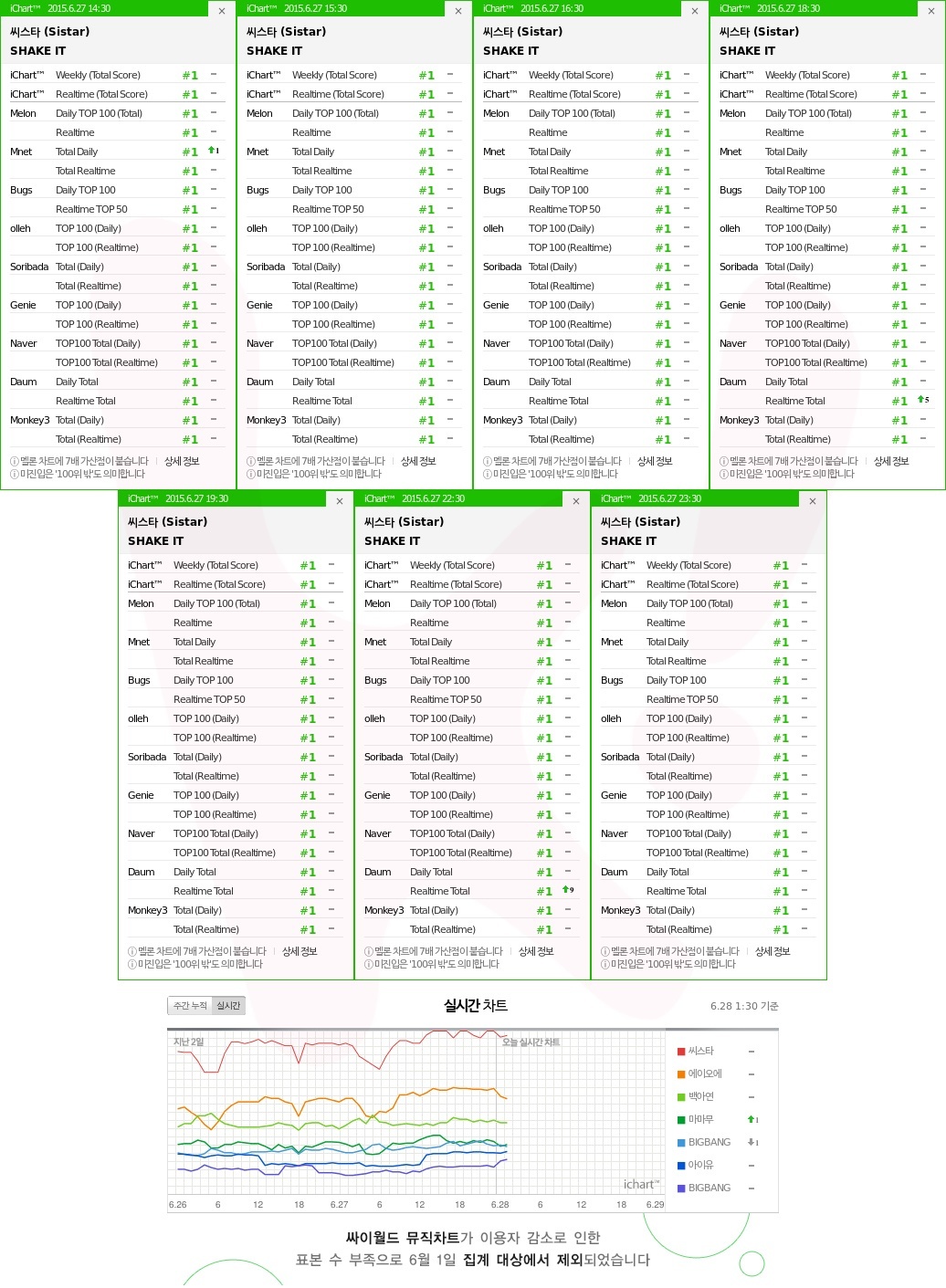 Share This Post