Six actresses who are gaining attention in China as the "post Jun Ji Hyun"
Actress Jun Ji Hyun is one of the most highly recognized Korean actress in the China and the search for the "post Jun Ji Hyun" is on.
Influential Beijing daily newspaper Xinjing Bao asked in one of its article on September 18th, "Who Is The Next Jun Ji Hyun?", naming six Korean actresses whose popularity seems to be on the rise in the country.
The first candidate is miss A's Suzy. She is also known as the "Nation's First Love," was recently confirmed as the girlfriend of actor Lee Min Ho, and is recognized for her roles in the Korean film Architecture 101 (2012) and the Korean drama Gu Family Book (2013).
Additionally, the Chinese newspaper says that Suzy is "the most eligible star for the title of 'Little Jun Ji Hyun.'"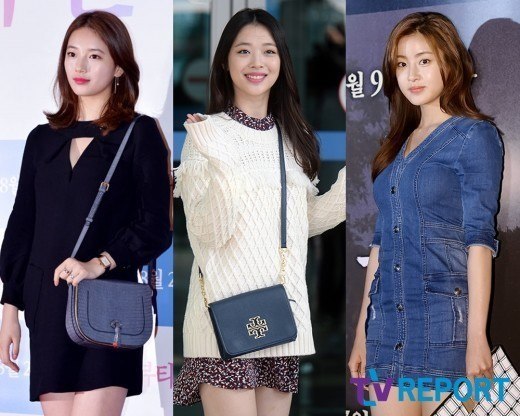 The second actress that is being recognized in their list is recently withdrawn f(x) member Sulli. The news media notes that one will fall into Sulli's cute charms, adding, "IU has said that her song 'Peach' was inspired by Sulli."
The media also gave her the nickname of the "Rebellious Princess." Sulli is also known to be in a current love relationship with Dynamic Duo's Choiza.
Misaeng star Kang So Ra is another Korean actress mentioned. She has been gaining attention with her beautiful body shape following a successful diet. She is recognized for her roles in the film Sunny (2011) and tvN drama Misaeng (2014).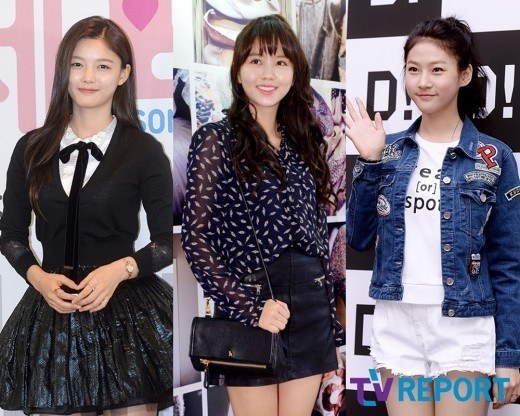 Kim Yoo Jung, Kim So Hyun, and Kim Sae Ron were also one of the 10 stars introduced. Kim Yoo Jung with the drama Moon Embracing the Sun (2012), Kim So Hyun in drama School 2015, and Kim Sae Ron in the film Ajusshi (The Man From Nowhere; 2010), these child actresses have shown their potential to become great actresses in the future.
With Jun Ji Hyun currently pregnant with her first child, she will undoubtedly not be looking for any new filming projects thus leaving an empty seat on her throne and many fans are highly anticipating which female Korean actress will be taking her place as the "Post Jun Ji Hyun" to lead the Hallyu Wave in China during her absence.
[+4,391 / -235] Remove Sulli…..;;;;
[+3,210 / -216] Ah honestly, no one has matched Jun Ji Hyun ㅋㅋㅋㅋ Jun Ji Hyun is the one and only
[+3,162 / -959] Jun Ji Hyun???ㅋㅋㅋ None of them…but if I had to pick, Suzy
[+1,972 / -1,216] Suzy Suzy Suzy Suzy, Suzy's so awesome in China
[+571 / -50] I'm a Suzy fan but Jun Ji Hyun is a wall that can't be climbed, anyone can pave their own path of success without having to become someone else so stop posting articles like this.
[+525 / -58] SulliㅋㅋㅋㅋㅋㅋㅋㅋㅋㅋㅋㅋㅋㅋㅋㅋㅋㅋㅋㅋㅋㅋㅋㅋㅋㅋㅋㅋㅋㅋㅋㅋㅋㅋㅋㅋㅋㅋㅋㅋㅋㅋㅋㅋㅋㅋㅋㅋEven a passing dog would laugh.
[+455 / -89] None of them are of Jun Ji Hyun's class..
Source: TV Report
Comments: TV Report via Naver
Share This Post