SM Entertainment to build International K-pop School
With the popularity of K-pop continuing to expand, many entertainment companies have started holding global auditions to find talent from all over the world. 
However, SM Entertainment, one of the top agencies in the whole industry, recently revealed that they are planning to build an international K-Pop school in Gangnam and will begin enrolling students next year. The school will consist of 30% Korean students and 70% International students, and its main academic subjects are to consist of music, dance, and stage design as well as Korean, English and Mathematics.
SM Entertainment's academy in Jongro told interviewers "Interest in K-Pop is blowing up globally and since K-Contents is growing into one of Korea's strongest assets we have planned to build a "K-pop International School" in order to begin training talents globally."
They also added that they will start recruiting students in China in November. The school will allow students interested in K-Pop to not only become trainees, but continue receiving other forms of education by enrolling. As things stand, however, the facility will not be legally recognized as an educational institution  and students will need to take a separate exam to be recognized as a high school graduate by the Korean education system.
The agency also revealed that they are planning to build such schools outside of Korea in the coming future and plan to make it so students who have graduated from this school will be recognized as highschool graduates in North America, China and Korea.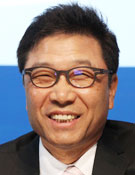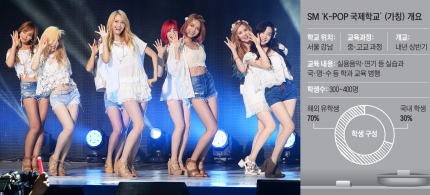 Source: Chosun Ilbo
Share This Post