SM Entertainment To Host K-Pop Contest In Philippines
The 2017 Korea-Philippines Trade Fair is just around the corner and none other than SM Entertainment will be hosting a K-Pop contest there!
The trade fair will be held next month for three days between April 6-8 and will take place at the SMX Convention Center in Manila, Philippines. The event will serve as a promotion for Korean and Philippine products and technologies such as cosmetics, electronics, food, and beverages.
SM Entertainment will also take part in the trade fair and will be hosting special guest performances and a K-Pop contest along with EN Production from 3:00 to 5:00 pm on April 6.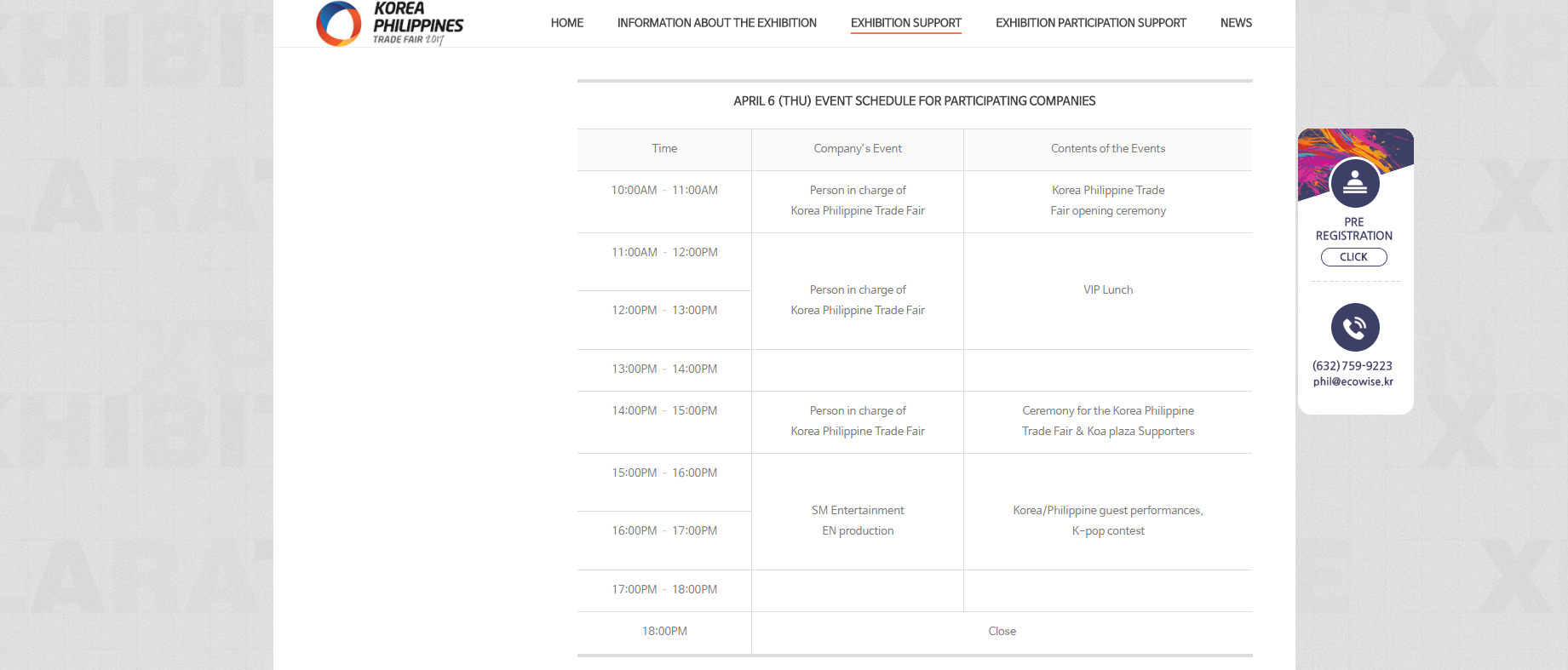 The special guest performances have so far been revealed to include Philippine groups Fab4z and Pathway. As the date to the trade fair nears, more artists are expected to join the lineup.
The event itself is expected to start with an opening performance which will lead into the K-Pop contest that will include 8 to 10 teams. The next event will be the results of the contest and finally the special guest performances and an awards ceremony.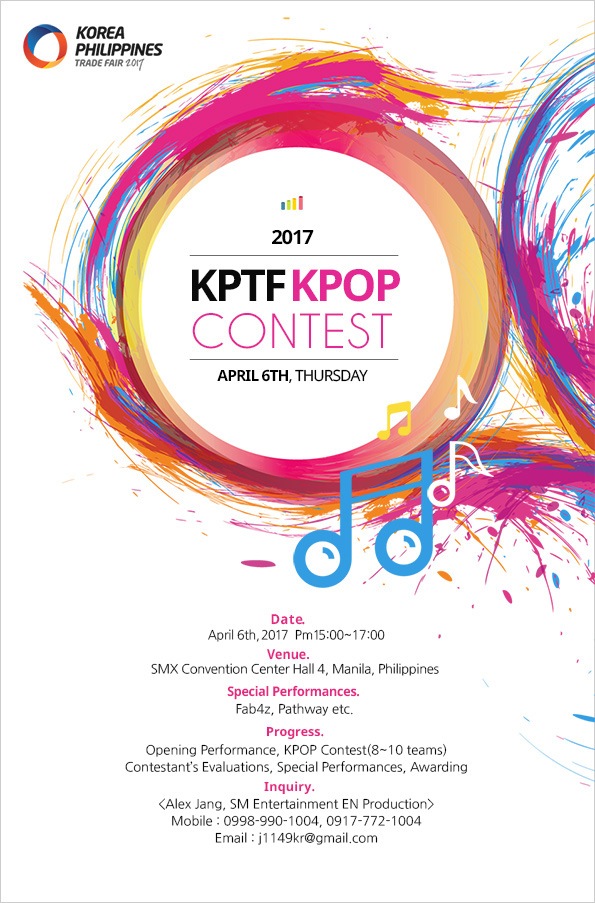 2017 Korea-Philippines Trade Fair is hosted by Global Insight, a "professional consulting group specializing in the advancement of domestic products overseas" with a focus on South East Asian countries.
Check out the introduction video for the event below!
Source: KPTF
Share This Post