SONAMOO's Euijin confirmed to join tvN's classical music variety "Always Cantare 2"
Euijin of rookie girl group SONAMOO will be appearing on the upcoming second season of tvN's classical music variety show Always Cantare 2, where she will showcase her musical abilities.
Always Cantare follows both non-celebrities and celebrities who audition for the chance to perform with a professional orchestra as they show their passion for music.
On June 17th, Euijin uploaded a selca on her SNS account, revealing she is already practicing hard for her appearance on the show. She writes on her Twitter, "I'm excited to appear on 'Always Cantare 2.' I will work hard. Make sure not to miss it! June 20th on Saturday at 11:10 on tvN."
This is the first time Euijin will be appearing on such a show, and she will be showcasing her violin skills for the very first time to the public since her debut with SONAMOO. Fans are looking forward to her performance as it is known she received violin lessons for over five years.
Others who will be appearing on Always Cantare 2 include violinist Henry of Super Junior-M – returning from season 1, second fiddle Oh Sang Jin, timpani (kettledrum) player Park Myung Soo, double bass player Kim Jun Hyun, and flute player Jaekyung of Rainbow.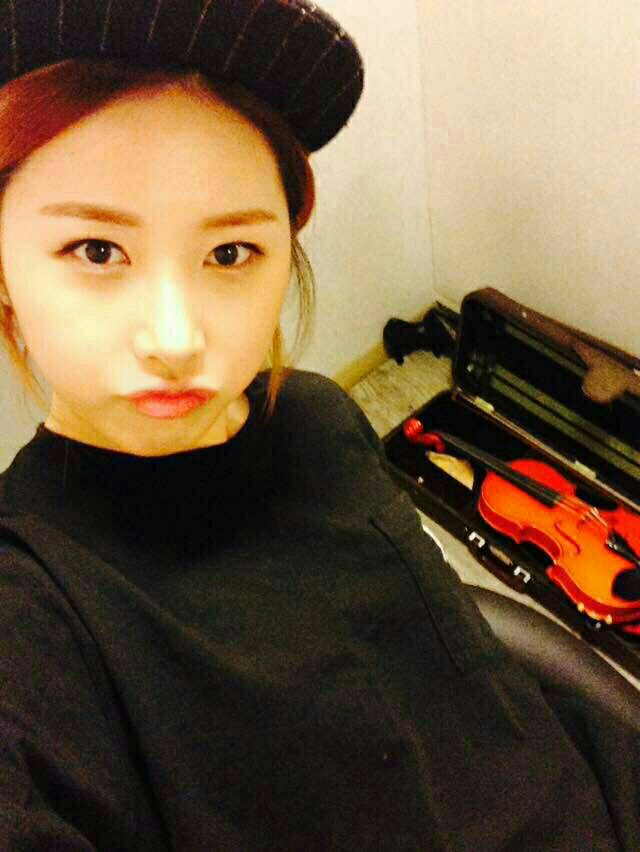 Share This Post