Song Ga Yeon loses first round match against Takano Satomi
On December 14th, mixed martial arts fighter Song Ga Yeon suffered a loss, the second match of her career, to Takano Satomi, a tough jiujitsu fighter from Japan. 
Song Ga Yeon had a successful debut match against Emi Yamamoto in September, winning with a KO in 2 minutes and 30 seconds of the match, but unfortunately, she lost her most recent match, held on December 14th at Seoul Olympic Hall.
The MMA fighter was TKO'd (timed knock out) 4 minutes and 15 seconds into her first round against Takano Satomi. Son Ga Yeon was locked into a kimura lock by Takano Satomi before the referee halted the fight because Ga Yeon's arms seemed to be too bent.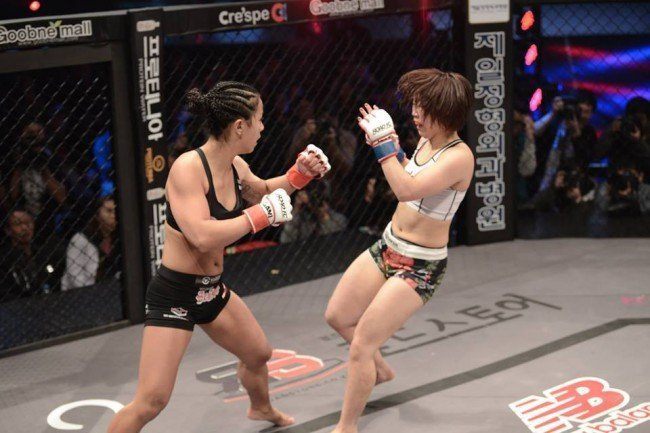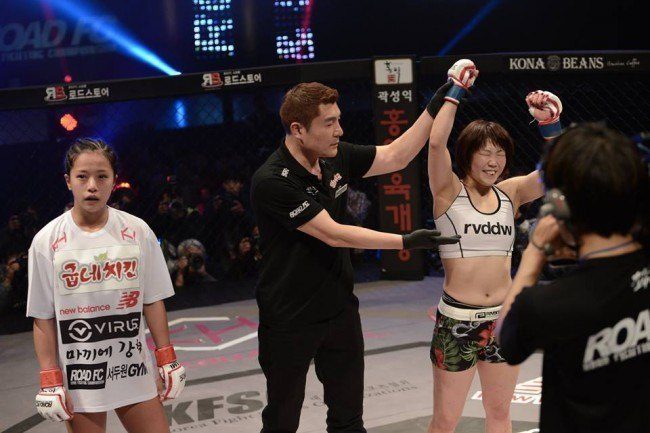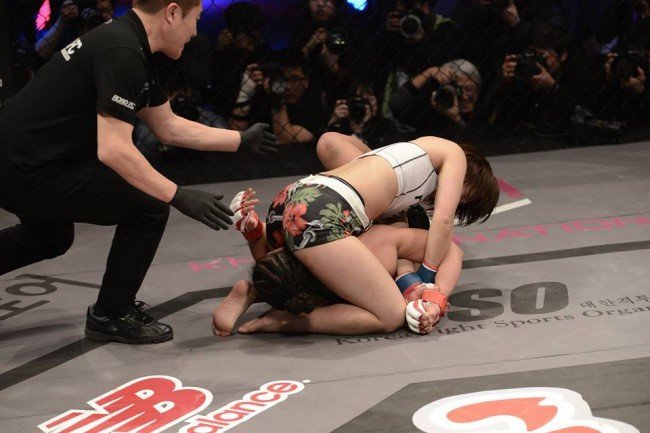 Source: ROAD FC
Share This Post