Song Joong Ki gets extraordinary security treatment in Hong Kong
Reaping from the success and fame of Descendants of the Sun, it seems like Song Joong Ki is well-protected during a recent trip to Hong Kong. 
Recently, Song Joong Ki flew to Hong Kong for a series of appearances including the product presentation of Dior Homme. However, an online community posted a photo of the actor upon his arrival at the airprot.
The photo was taken from Song Joong Ki's arrival at the airport where he was seen surrounded by a number of security staff, their hands locked in a circle around him as he walked.
The photo garnered a number of comments as it reflected the necessary precautions needed to protect the actor from his undying popularity.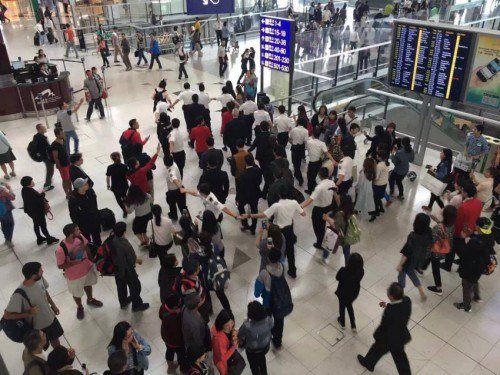 Source: AsiaToday
Share This Post