Soohyun (Claudia Kim) appears in new trailer of "Avengers 2"
The trailer of long-awaited film, Avengers: Age of Ultron has finally been released, and it features Korean actress, Soohyun also known as Claudia Kim.
With the much anticipated release of "Avengers: Age of Ultron", fans have noticed that Korean actress Soohyun is also featured in the trailer! Marvel Entertainment Korea officially released the first trailer of "Avengers: Age of Ultron" on Octover 23rd via Twitter and Youtube.
In the trailer, The Avengers were seen facing against a new threat, known as "Ultron." The Avengers, which include, Iron Man, Captain America, Hulk, Thor, and more, have to prevent the world from being destroyed by Ultron.
The streets of Korea are also featured in the movie, with Captain America speeding on his motorcycle in the middle of Euiwang district.
What do you think of Soohyun's apperarnce? What role in the Avengers do you think she will have?
Check out her appearance below!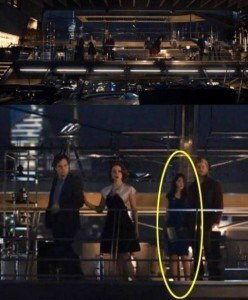 Source: Dong A Ilbo
Share This Post