South Korea Ranked #1 Most Innovative Country In The World
South Korea has managed to secure the top spot on Bloomberg's 'Most Innovative Country in the World' for the second consecutive year!
Each year, Bloomberg, the media company that provides financial software services and publishes financial data for countries, compiles a list of 'Most Innovative Countries in the World'.
For 2017, the list of countries that made the top 10 was mostly dominated by Nordic countries such as Sweden, Germany, Switzerland, Finland, and Denmark. However, South Korea has risen against them and secured the No.1 spot for the second time in a row.
The other Asian countries in the top 10 list were Singapore and Japan, ranking 6th and 7th, respectively. Rounding up the top 10 was USA and Israel in the 9th and 10th place.
Out of the seven criteria in which they were judged for the index, South Korea ranks no.1 in three of them, namely R&D intensity, value-added manufacturing and patent activity. In addition, they also placed in the top 5 for other aspects such as high-tech density, tertiary education, and researcher concentration, while placing no.32 in productivity, making them top in the world with a score of 89.
On the other hand, Russia dropped 14 spots from rank 12 to rank 26, making it the biggest loser in the list.
Here's a comprehensive list that made up this year's index: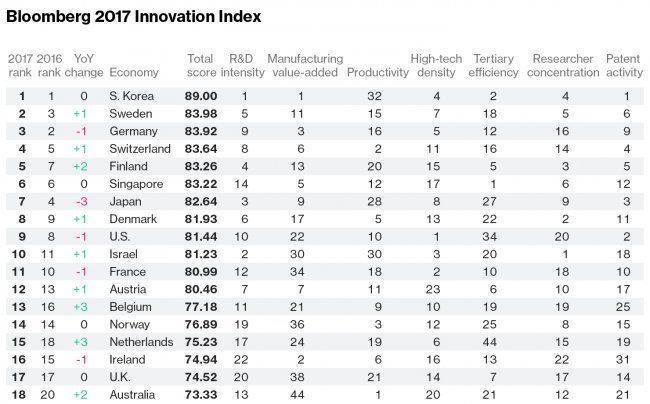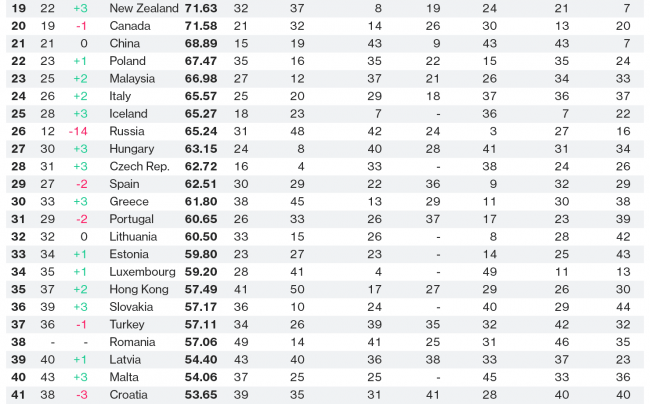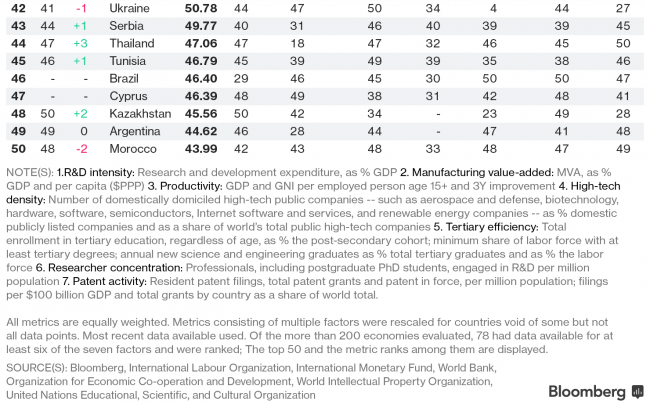 Source: Bloomberg
Share This Post