South Korea Sewol Ferry To Be Lifted Up By Crane
In a continued search for the nine remaining bodies, South Korea tested a system on the 19th of March in an attempt to bring the sunken Sewol Ferry back to the surface.
The Sewol Ferry sank in a tragic accident almost three years ago on April 16, 2014, when it overturned near the southwestern island of Jindo. The ferry was reportedly carrying too many passengers, was structurally unstable, and was sailing too quickly while performing a turn—all of which contributed to the unfortunate accident. It now lies 44 meters (144 feet) below the surface where officials are currently preparing for it to be raised.
Over 300 passengers died in the accident with 250 of them being teenagers who were on a school trip. Naturally, family members of victims of the accident have been pressing for a more thorough investigation after discovering that crew members escaped the sinking ferry after issuing orders to the passengers to remain in the ship's cabin.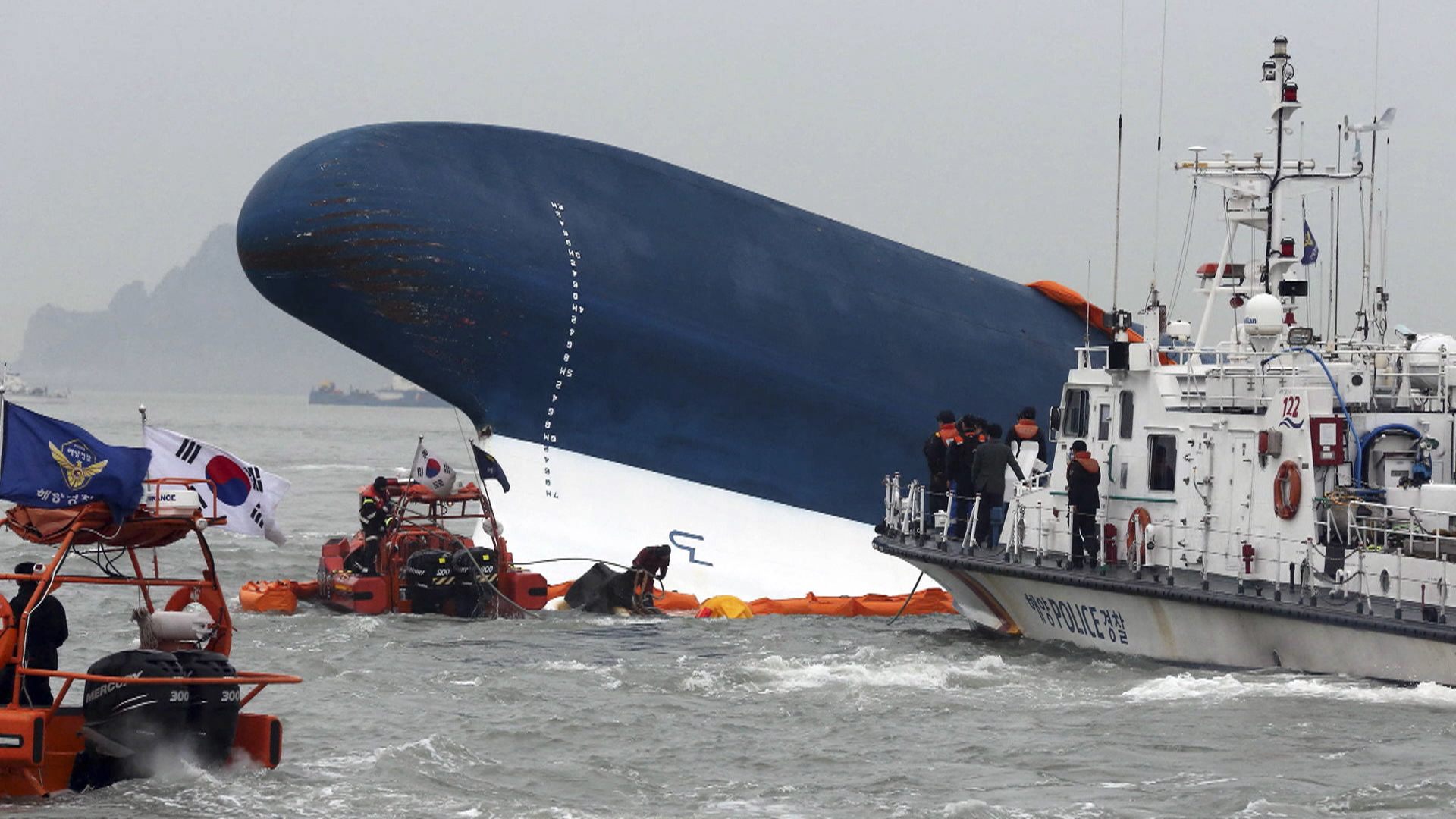 An official, who opted to remain anonymous, of the Ministry of Oceans and Fisheries, offered this quote about the 85 billion won ($75 million) project.
"The main reason is to find the nine missing bodies. We're waiting for the neap tide and when it comes, we'll see what the weather is like and we'll try. We're not making any promises but we'll try. There have to be low waves for at least three days."

— Ministry of Oceans and Fisheries Official
The system that was tested on Sunday to bring the ferry back to the surface was performed by a Chinese company that raised the ferry using 66 hydraulic jacks after fitting 33 beams under its hull. Officials hope that another attempt at raising the vessel can be performed around April 4-5, when tides are projected to be "right."
Jeong Seong Wook, a relative of one of the victims, remained hopeful about the Sewol disaster.
"It's hard to talk about feelings because it hasn't been raised yet but the families are really looking forward to it."

— Jeong Seong Wook
The Sewol ferry disaster was only one of former President Park Geun Hye's blunders. She remained vastly indecisive during the accident and was finally removed from office on the 10th of March.
Source: Reuters
Share This Post