Steph Curry Set To Appear On Infinite Challenge
NBA star Steph Curry will be appearing on an upcoming episode of MBC's Infinite Challenge.
During the June 3 episode of MBC's popular variety show, host Yoo Jae Suk announced that the Golden State Warrior's Steph Curry will be appearing on the show in July.
The news came as the members were talking about the other athletes who have appeared on the show in the past, including Maria Sharapova, soccer legend Thierry Henry and Russian MMA fighter Fedor Emelianenko.
Yoo Jae Suk explained that Steph, who won the NBA championship in 2015, will appear on the show with his brother Seth Curry, who also played in the NBA with the Dallas Mavericks.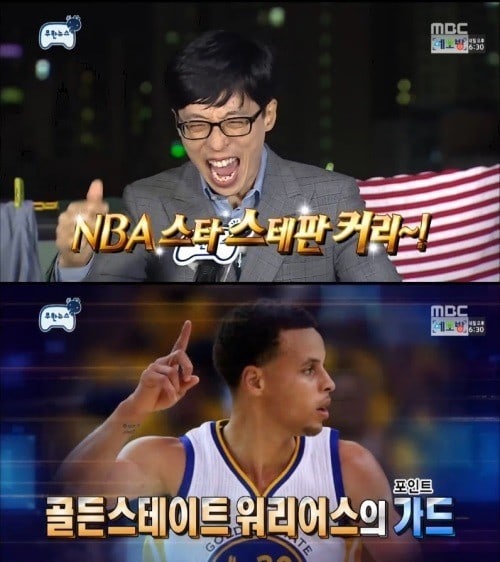 When the other hosts asked Yoo Jae Suk why on earth the NBA star wanted to appear on the show, Jae Suk simply explained: "He wants to meet us" showing how excited Steph Curry and his brother are to be appearing on the Korean variety show.
Currently, Steph Curry's Golden State Warriors are playing the Cleveland Cavaliers in the NBA finals.
Check out their announcement below!\
Source: News24
Share This Post