Strawberry Milk reaches over 1 million views for "OK"
Crayon Pop's sub-unit Strawberry Milk reaches over 1 million views on YouTube for their recent debut song "OK" after just less than a week!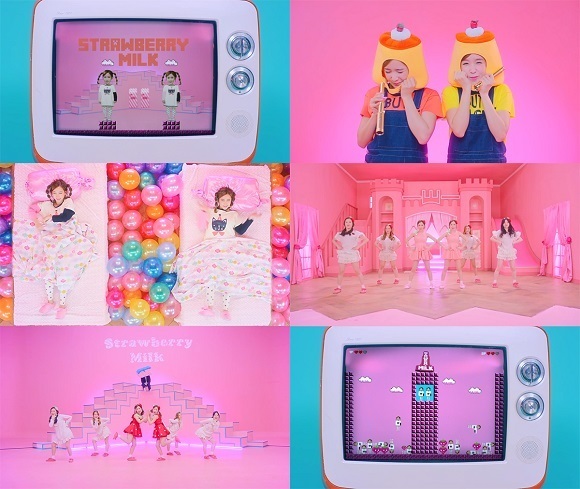 Since Strawberry Milk, formed by Crayon Pop members Choa and Way, unveiled teasers earlier this month, netizens have been buzzing about the group. And now, the popularity of the group has been proven by their MV view count!
Since the group released the MV of their title song "OK" on October 15th, the view count has surpassed 1 million in less than a week. Twin sisters Choa and Way's cute choreography and concept have frenzied the fans worldwide. Aside from the accomplishment on YouTube, "OK" also achieved high rankings on Chinese music website Yin Yue Tai's V Chart.
Don't miss Strawberry Milk's performance on the October 22nd episode of MBC Show! Champion.
Source: Star N News
Share This Post