Suho shows his affection for Sehun at Exordium
At EXOrDIUM in Hiroshima the Seho ship is sailing.
Exo has been promoting non-stop comebacks and concerts over the past year. The Exordium concerts are following the theme of Exo's past concerts in topping each one with even more aegyo and fan service. Xiumin has recently made fans drool with his sexy dance skills.
At their recently show in Hiroshima, Japan leader Suho made a swift sweep toward maknae Sehun's lips causing a flurry of fangirling squeals.
See the adorable moment below.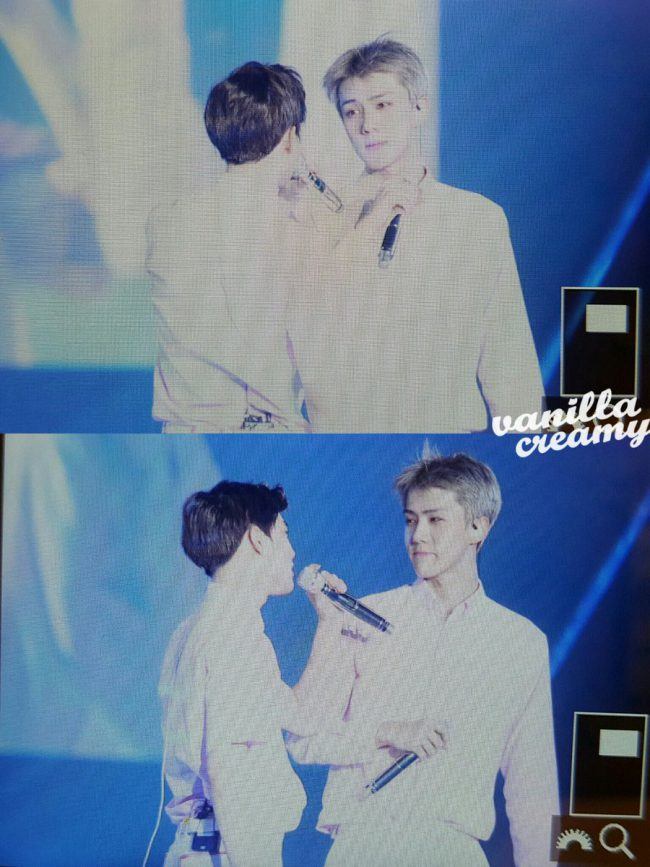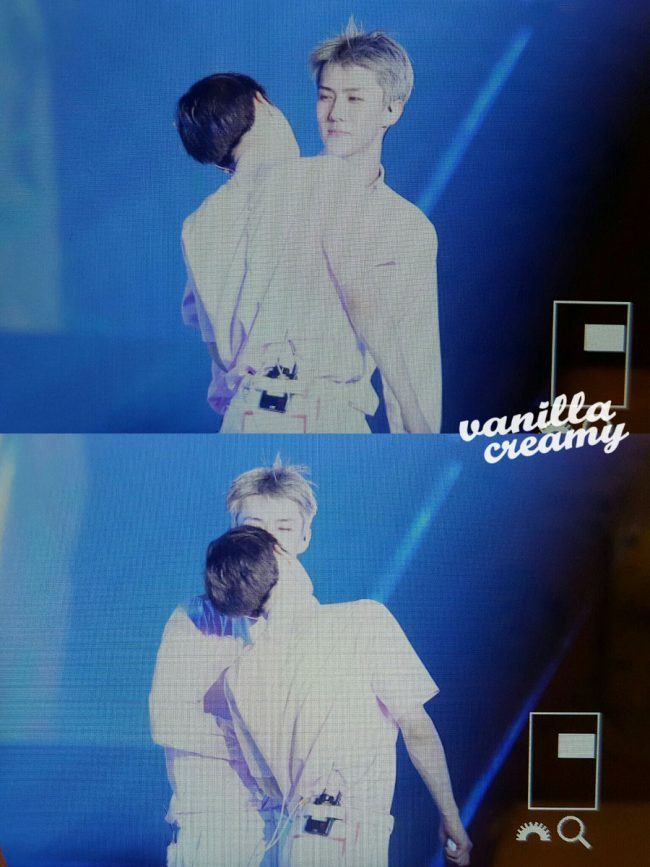 160913 EXOrDIUM in HIROSHIMA #수호 #준면 #SUHO
너만 좋다면 우정이 아닌 여자친구 ? pic.twitter.com/MA99pjTiSN

— 토오팔)(눈꽃소년 (@snowflake_boy) September 13, 2016
우정이 아닌……….. pic.twitter.com/65bpHZootD

— 약밥 (@yaaaak_bob) September 13, 2016
Share This Post