Sulli travels back to the past in retro style photoshoot
Korean clothing brand Thursday Island has released their photoshoot starring Sulli.
The photos have a retro 1970's theme as Sulli is seen in minimal make up and loose dresses.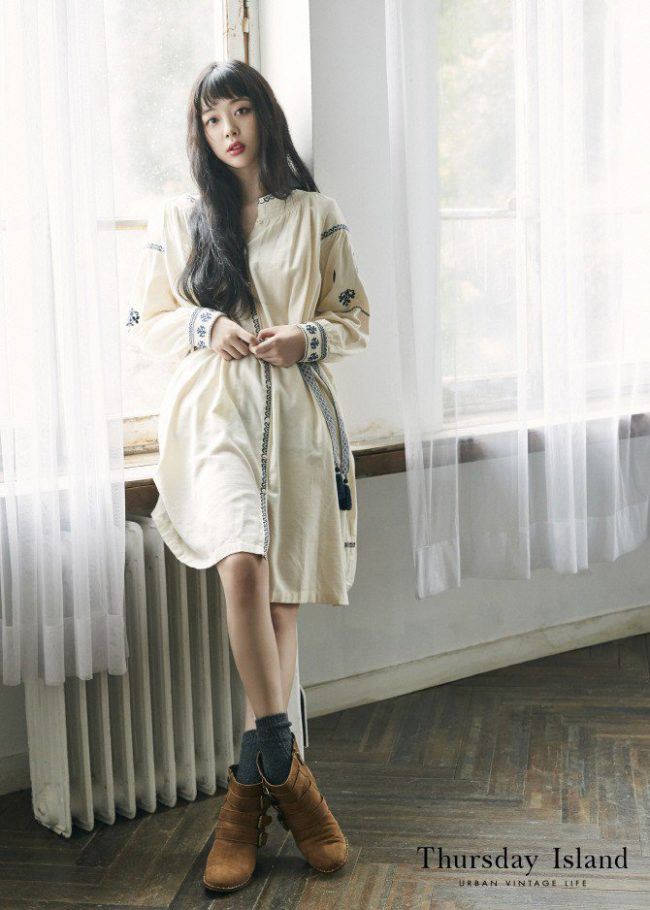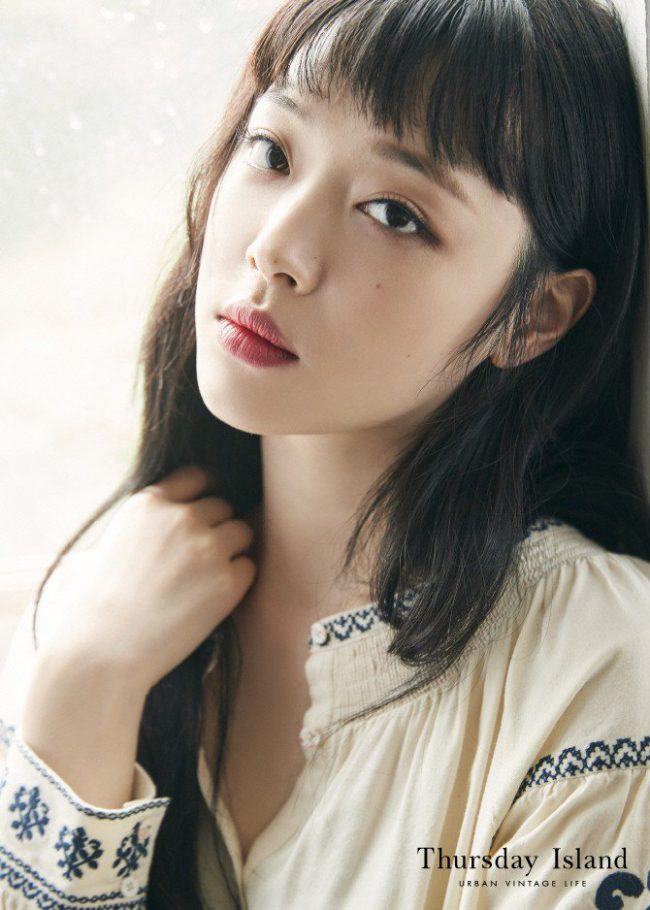 Sulli's visuals shine against the plain background and clothing. She looks ready for the upcoming fall season as evidenced by the thick socks and boots. Her outfit is perfect for an outdoor indie music festival or even school. Her short black bangs add a level of maturity to her otherwise youthful face.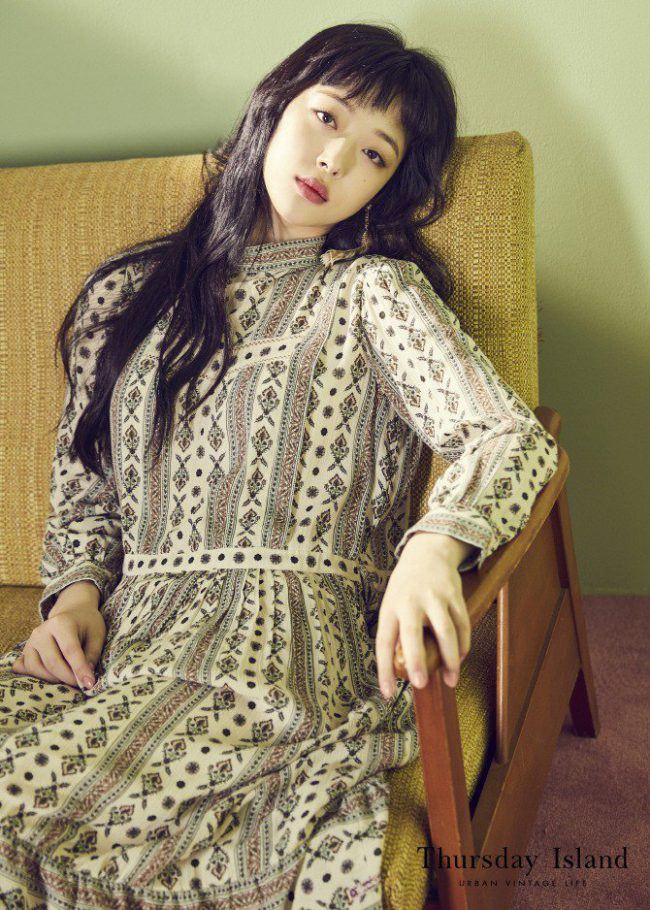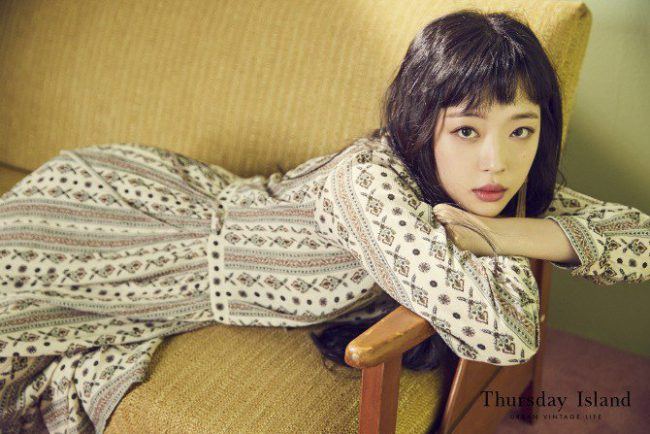 While there is a noticeably outdated mustard yellow couch, the focal point is on Sulli. She appears confident yet relaxed with her open body language. The floral dress pattern itself could have came from a wallpaper found in a vintage home.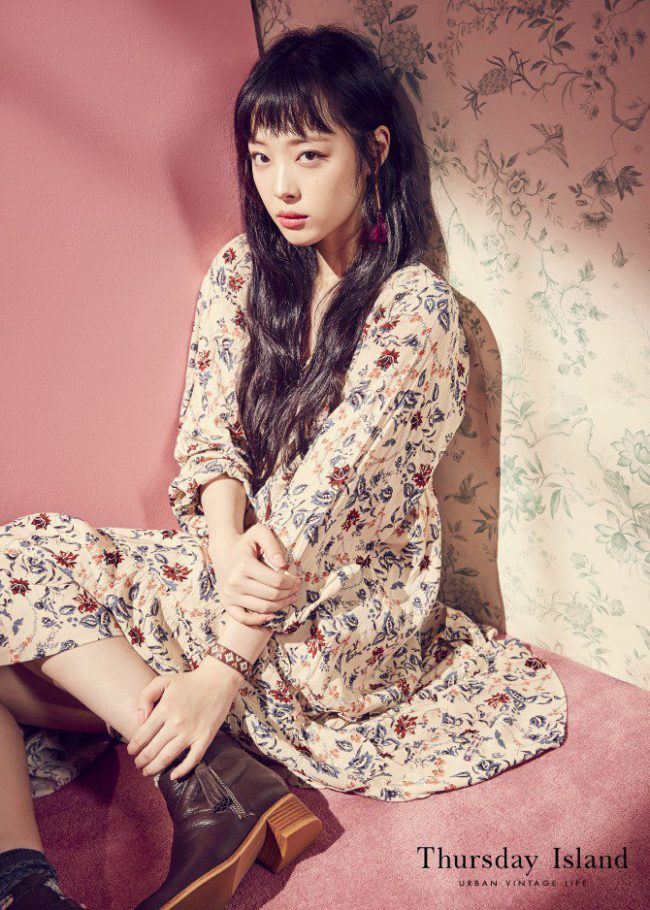 Sulli presents a more demure look here as she sits in the corner with her legs crossed and her arm covered by her hand. The floral trend continues as the bold patterns contrasts heavily with the faint floral wallpaper.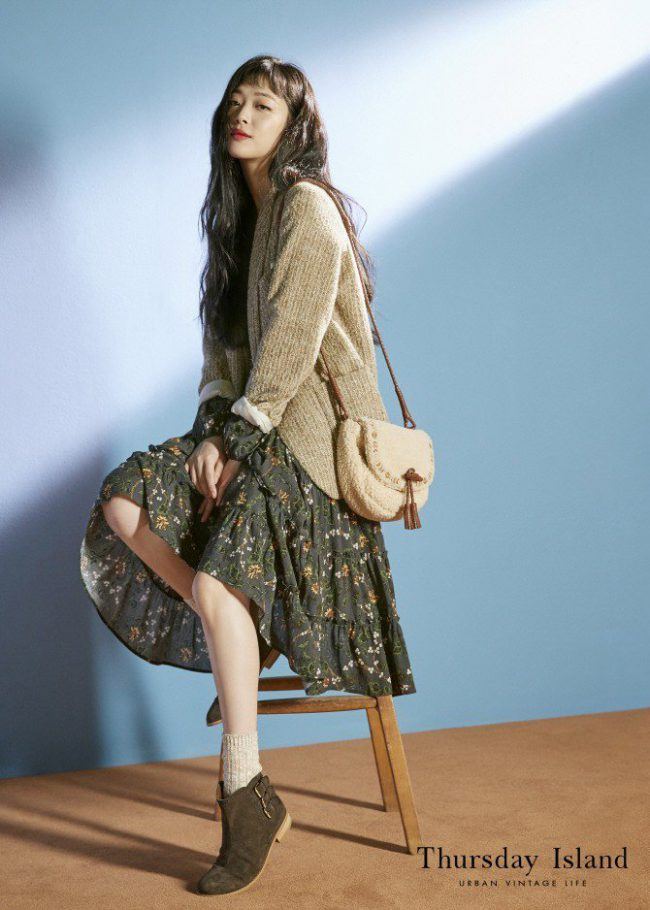 Although she looks like she belongs on a college campus, she also appears ready for a yearbook photo as she sits on a stool, with her head cooly elevated.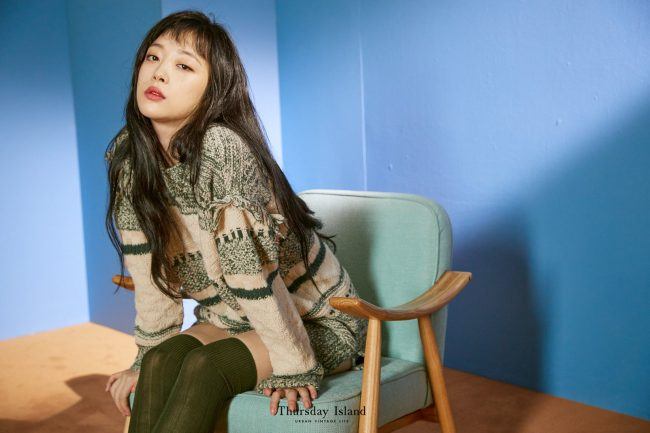 The photo set ends with Sulli displaying her chic and seductive charms as she leans forward in a short dress with knee high socks.
Overall, the photoshoot had a rather muted feel to it, appropriate for the cosy weather and season ahead.
Source: Instiz
Share This Post