[★TRENDING] Sunny reveals the TRUTH behind the famous "SNSD diet"
Girls' Generation's Sunny talks about the real truth behind the famous "SNSD Diet," which once became a hot topic online. 
Appearing on an episode of jTBC's Take Care Of My Fridge on on June 22nd, Sunny opened up about the truth behind the said diet as she stated, "I'm sensitive abut my body these days, because it is close to our comeback date." 
The confession led to the MCs to asked, "Wasn't Girls' Generation's diet a huge trending topic awhile ago?," where she replied, "Honestly, we have no idea how that came about because no one sticks to that diet plan," and added that, "We asked each other, 'Is that your diet?' and everyone answered that it wasn't theirs." 
Girls' Generation are not new to criticisms about their diet after an alleged 800 calorie per day meal plan circulated online. The speculations were later on denied by the members in their subsequent interviews.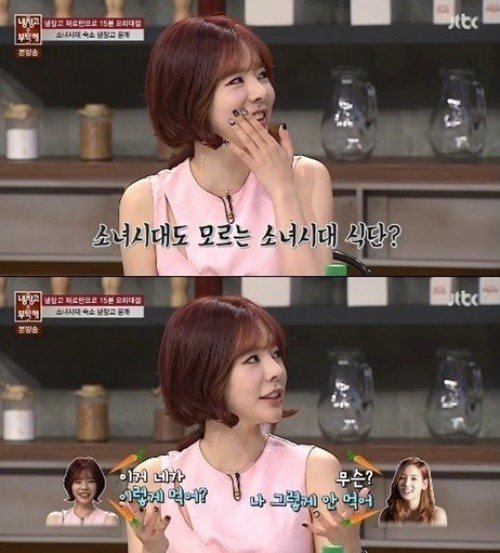 Source: WStarNews and Naver Blog
Share This Post