Super Junior Heechul reveals he's been in love with this idol for 10 years now
Super Junior's Heechul may have shared his love for other female celebrities in the past, but claims he has only been loyal to one. 
On November 22nd, Heechul expressed his love for actress and former Wonder Girls' member Sohee. He appeared with Min Kyung Hoon on tvN's Taxi as they pleasantly talked about their life as entertainers.
As the program progress, MC Lee Youngja touched on the topic of ideal types. Kim Heechul, however, gave a very honest and very surprising answer. He stated "The female celebrity I had my eye on for the past ten years is Sohee" and continued to say "My heart fluttered when I first saw her".
Heechul made his debut with Super Junior back in 2005. However, he explained that ever since Sohee's debut with the Wonder Girls in 2007, he fell for her unique charm. Interestingly, this not the first time he revealed Sohee to be his ideal type. He even admitted to joining her official fan café and wrote about his affections for Sohee on his personal mini-homepage publicly.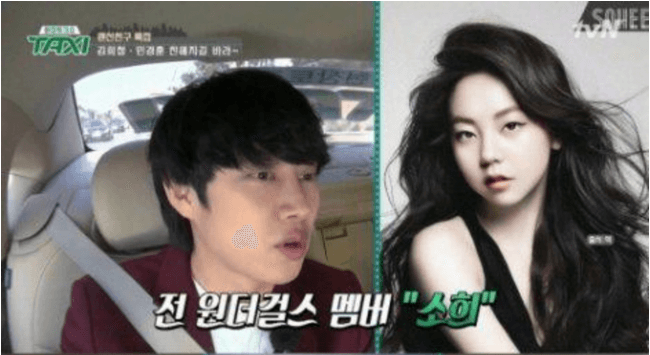 Although fans who follow Heechul can prove this claim, he also continues to express his admirations to other female celebrities as well. In a recent television program, the singer got shy and awkward when he met TWICE's Momo.
If you ever need evidence, here's Heechul classically copying Sohee back in the day.
Source: Herald and ChongangIlbo
Share This Post