[★BREAKING] Super Junior-M Henry cries out for help against SM Entertainment
Super Junior's Henry left a message on Instagram that seems to indicate a conflict with his agency, SM Entertainment. On December 31st, around 2:40 AM KST, Henry left a message on Instagram that revealed he's having issues with SM Entertainment. The message pleads with fans to help him and states that he has no idea what to do anymore.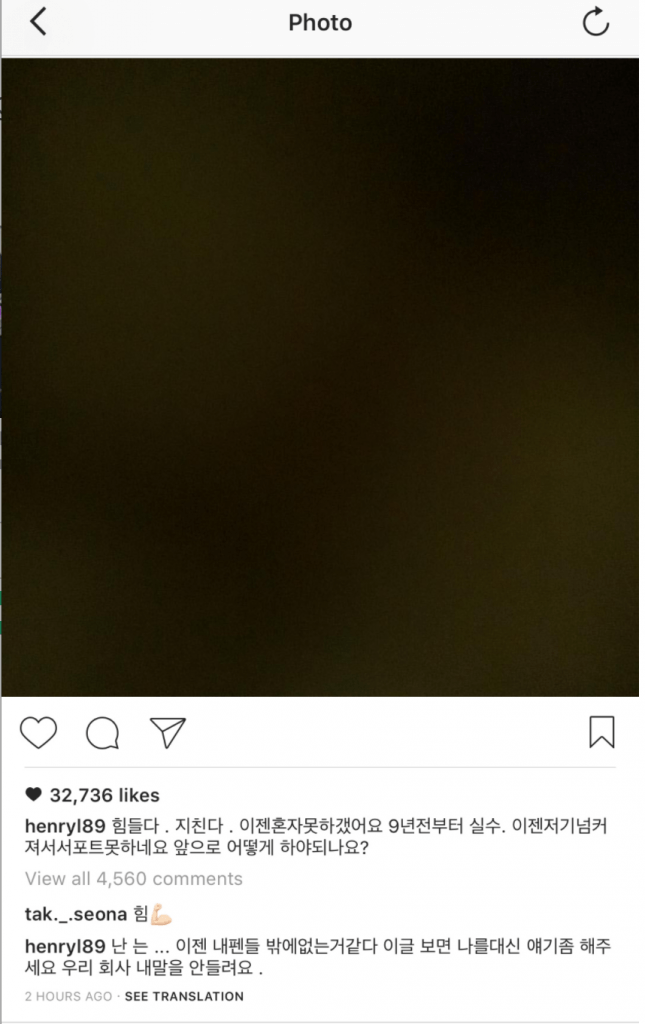 Read the translated message below:
"It's tiring. I'm exhausted. I can't do it alone any longer. It's been a mistake since 9 years ago. It's become so big I can't support it anymore. What do I do now?"
His initial caption hinted that he was currently struggling with something and it began 9 years ago. 9 years ago is approximately the same time Henry had debuted which was in 2008. He later confirmed suspicions that the trouble was with his agency, SM Entertainment in a comment made on the same post.
"I……I only have my fans now. If you see this message please speak on my behalf, the company won't listen to me."
While he never clearly states SM Entertainment, Henry is under exclusive contract with SM Entertainment and has no other entity that he would refer to as 'my company'.
The post has reached fans everywhere and the Intagram post is being flooded with messages of love and support by fans.
https://www.instagram.com/p/BOphTBAAYAC/?taken-by=henryl89
Share This Post