[★TRENDING] Super Junior Shindong Kidnapped By Lee Teuk Right After Being Discharged
After finishing up his two years, Shindong is ready to be discharged and will be making a media comeback immediately.
Though some celebrities try to push off and get out of serving their military time, Shindong is finishing up serving his full term this year.  After enlisting on March 24th of last year, he served in the military band for 21 months.
Upon Shindong's discharge, Leeteuk came to pick Shindong up saying that he was going to take him to the Incheon airport. Shindong was unaware but seemingly unphased by the apparent kidnapping as he waved and greeted all the reporters.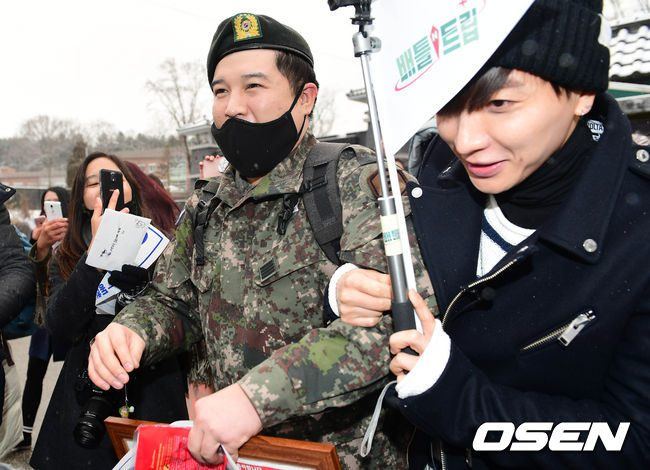 It seems no time is being wasted to bring him back to the limelight as he will have no time to rest before going to the set. Leeteuk and Shindong are filming for KBS's program Battle Trip. The show follows a set of teams on trips that compete in order to see who is the best at creating vacation.
SM Entertainment has stated that after finishing filming for the show he will return back home.
Fellow Super Junior member Sungmin has also been confirmed to be finishing his military service this month on the 30th. Siwon, Eunhyuk, and Donghae are currently scheduled for discharge in 2017. Surely each member is completing their service one by one and soon enough they will all be together again.
Source: Mydaily
Share This Post