Super Junior's Shindong and Donghae meet for the first time since enlisting
The touching reunion between Super Junior's Shindong and Donghae has been retold by fans as they met once more at a military event. 
On October 29th, the military servicemen held a Remember Concert to commemorate the 64th anniversary of the independent army camp held in Nonsan. As the festivities started, Shindong called out for Donghae as he graced the stage saying, "I know someone from here." 
A fan who was able to detail the touching reunion revealed that as Shindong searched for Donghae in the audience, his fellow member emerged by greeting, "Greetings! I am recruit number 089, Lee Donghae." The two hugged onstage and later on revealed that it has been since eight months since they last met.
After their short talk, Shindong and Donghae entertained the audience with a short dance number of Super Junior's "Sorry Sorry" and EXID's "Up & Down."
Shandong started his military training on March 24th, while Donghae started his basic military training last October 15th before continuing his service as a conscripted policeman.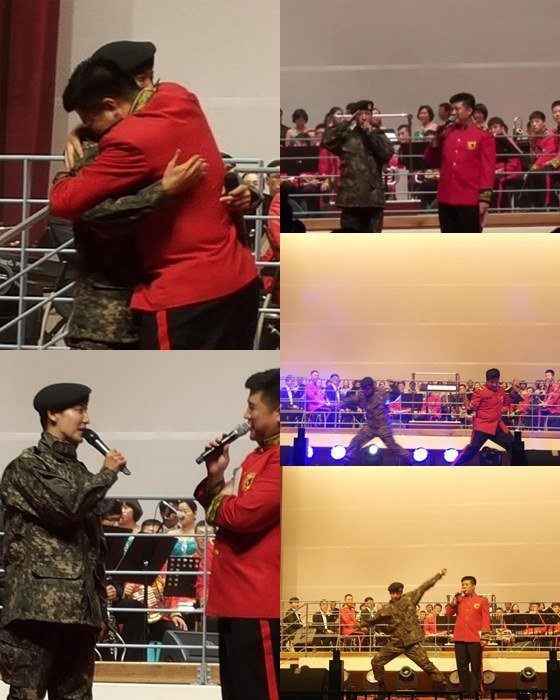 151029 Remember Concert Photo (7) pic.twitter.com/Lx7V88Pa3Z

— 공룡도 덕질중 (@dinosaur0317) October 29, 2015
151029 Remember Concert Photo (6) pic.twitter.com/scaP4hRZeN

— 공룡도 덕질중 (@dinosaur0317) October 29, 2015
Source: StarNews
Share This Post