Super Junior's Siwon reported to have been seen injured at "SMTOWN Live in Shanghai" concert
Super Junior's Siwon is reported to have been injured after fans spotted the member wearing a neck brace during "SMTOWN Live in Shanghai" concert. 
On October 18th, SM Entertainment brought its fourth world tour "SMTOWN Live" in Shanghai, China, the third city visited after it launched in Seoul, South Korea. According to the fans at the event, Siwon was first seen with the neck brace during rehearsals and was further observed to have been limping. The said brace was later on covered with a thick, black scarf as Siwon went on stage with the rest of Super Junior and SM Entertainment for the concert.
It was reported that Siwon sustained the injury during the filming of his upcoming film, To The Fore. Currently, SM Entertainment has not released an official statement with regards to Siwon's accident and current health status.
Meanwhile, Siwon was commended by his fans for his professionalism, as he continued the concert despite his condition.
Koreaboo would like to extend our wishes for Siwon and his recovery.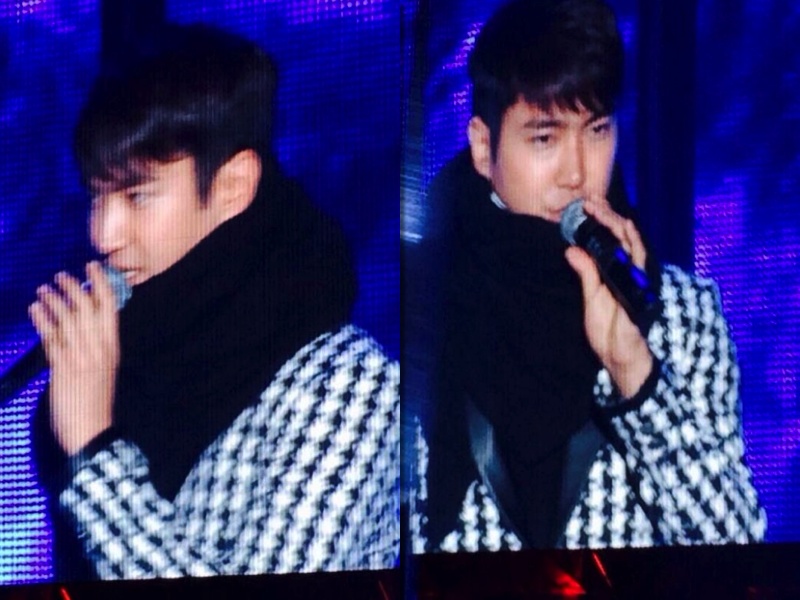 Share This Post