Suzy and Lee Min Ho trend worldwide following dating news
Lee Min Ho and miss A's Suzy have become some of the hottest topics on social media as they trend on both Facebook and Twitter following news of their relationship!
Following the shocking news that Lee Min Ho and Suzy were confirmed to be in a relationship on March 23rd, as well as the reveal of photos of the two on dates in London and Seoul, the internet has been abuzz as fans talked about the relationship.
Many fans reacted in disbelief, while others were left in awe at the new relationship. Some fans even took it a step further, tweeting to support their idols known to have a crush on Suzy, such as #StayStrongYoungJae.
While Lee Min Ho has been promoting his film Gangnam 1970, which has been met with a lot of success in Korea since its theatrical release on January 21st, Suzy has been busy preparing for miss A's 7th project, "Colors" which is set to be released on March 30th.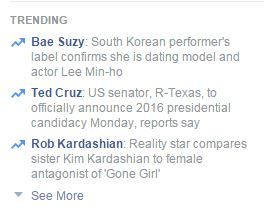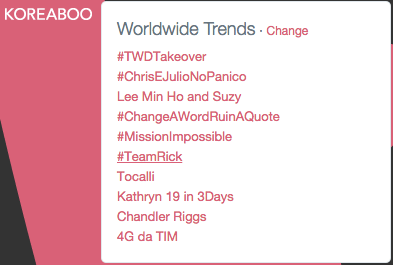 Share This Post