[★BREAKING] T-ARA's Jiyeon and actor Lee Dong Gun revealed to be dating!
A new celebrity couple has been unveiled with T-ARA's Jiyeon (22) revealed to currently be dating actor Lee Dong Gun (34)!
A photo of the two recently emerged revealing the two Korean celebrities enjoying a date at a restaurant in Shanghai, China with Jiyeon holding Lee Dong Gun's hands to her cheek affectionately. The two were joined by another couple sitting across from them.
According to officials on July 4th, Lee Dong Gun and Jiyeon began seeing one another and developed a romantic relationship the past two months. They said, "Jiyeon is a popular K-pop star in China," adding that many fans have become curious as to relationship with the actor after photos of the two being affectionate were published online.
Another official said, "It's true that the two people are dating. They quickly became close after working on the Korean-China collaboration film 'Encounter' in May." 
There is specific interest in this couple as there is nearly a 13 year difference between the two.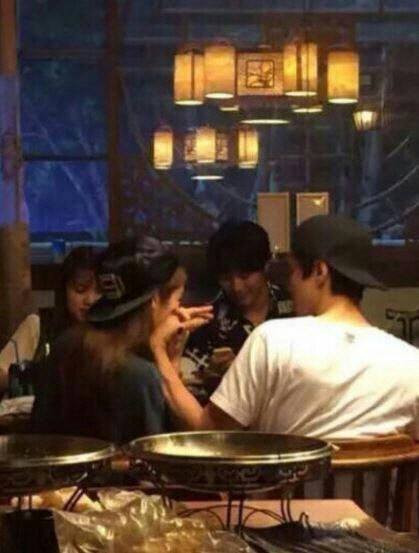 Share This Post