T.O.P banned Seungri from his home after this incident
In the next episode of Radio Star, BIGBANG's T.O.P revealed his unique hobby and disclosed his personal investment in artworks. 
Recently, T.O.P confessed that most of his income is invested in collecting art. According to the rapper, "I spend 95% of my income on artworks" and disclosed that he collected a variety of works from Andy Warhol to Kim Hwan Ki. It was also discovered that he even has a refrigerator in his place mainly for preserving these pieces of art.
Due to his personal fascination for art, T.O.P revealed that he is quite protective of this expensive hobby. As he is particular on these artwork's preservation, it was revealed that Seungri was banned from T.O.P's place due to his specific habit of touching these pieces.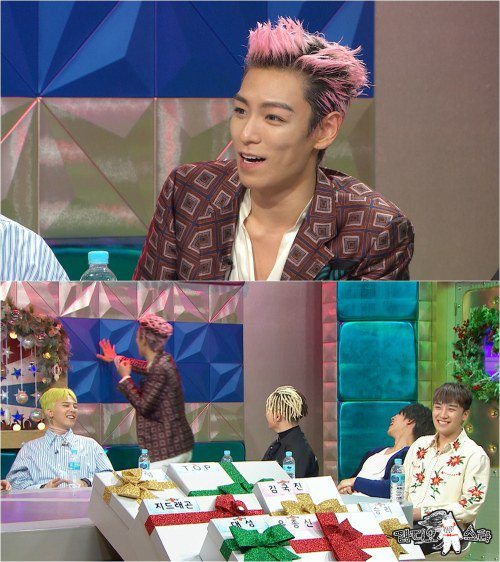 The full story will be broadcasted on the Radio Star on December 28th, 11:10 PM KST.
Source: Dispatch
Share This Post