Koreans outraged at what fans did when TOP entered the military base
BIGBANG's T.O.P enlisted in the army on February 9 and wished to enter silently with no fans present. Fans still went to say their goodbyes but some fans took it to another level with their gifts.
YG Entertainment made an official statement on February 6 on T.O.P's behalf, his sentiments regarding his upcoming enlistment:
T.O.P does not want a special event or ceremony for his enlistment. He wants to enlist quietly.

– YG Entertainment 
Fans of the BIGBANG rapper still flocked on February 9 to say their goodbyes regardless of the announcement made. It was expected that some fans would come and ignore the announcement but what people didn't expect were the balloon gifts some fans brought.
Normally, fans just come to take photos and say their farewells regardless of the wishes of their stars. In the case of T.O.P some fans actually brought industrial sized helium balloons and flew them over the military base of Nonsan.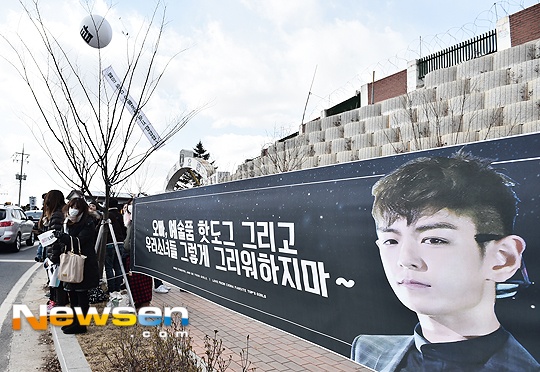 Nonsan Bootcamp is the base where T.O.P will receive his basic training as a soldier and it seems some people forgot that this is in fact,
a military base
. It is highly inappropriate to fly foreign objects over the base and decorate the base's perimeter with banners, which is what some fans did.
VIPs have criticized the select few of fans for the senseless, shortsighted actions. Firstly for not respecting T.O.P's wishes to enlist silently and most importantly, for tarnishing their fandom's name with these 'ways' of appreciation.
Check out more photos below: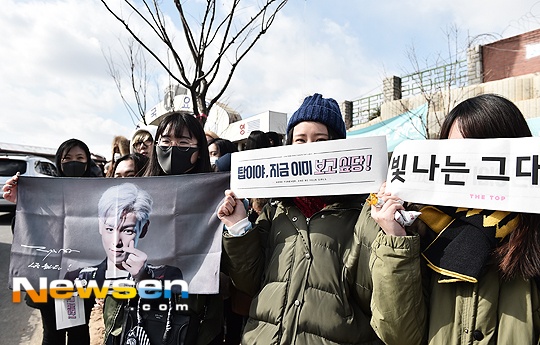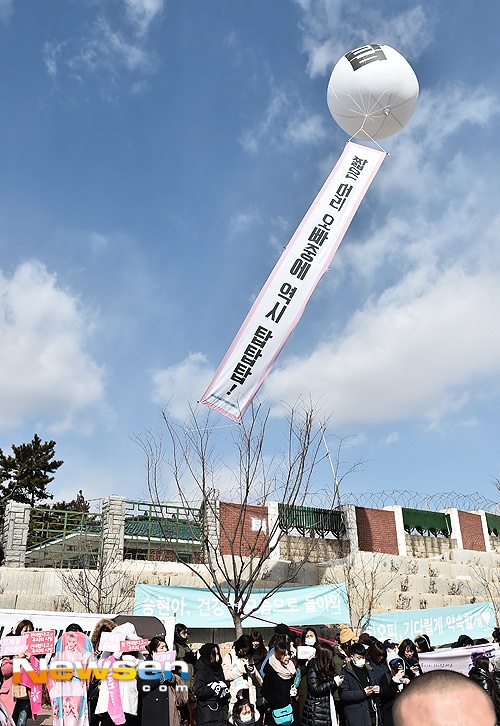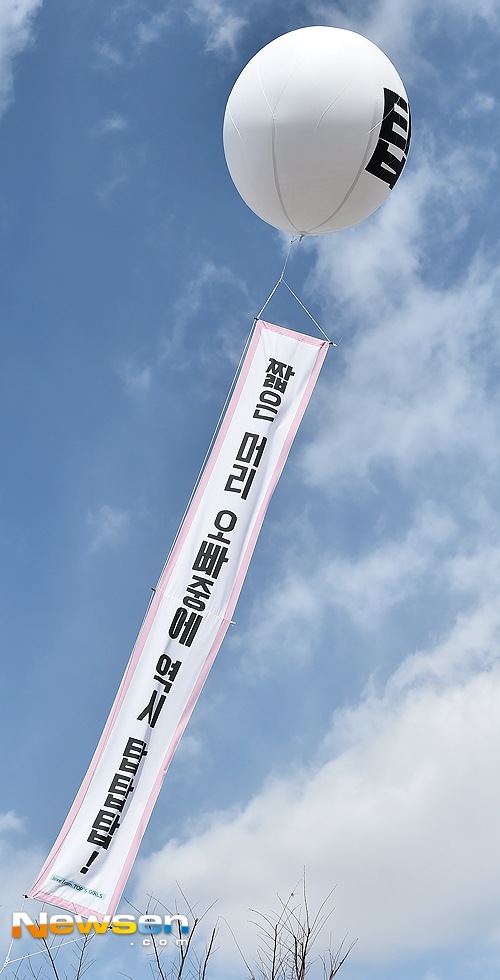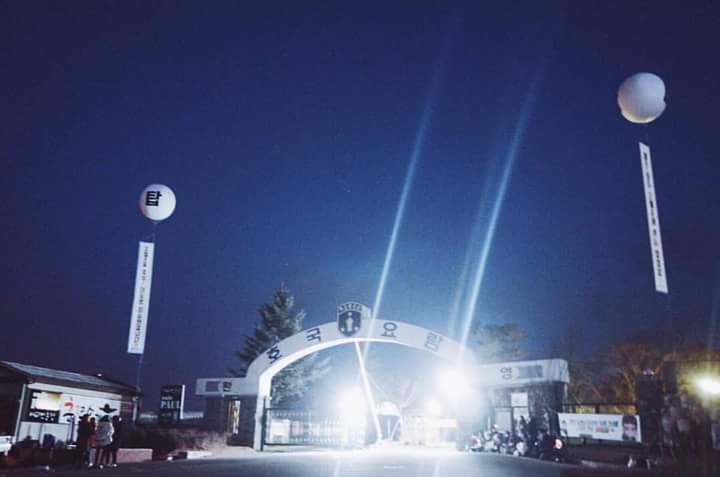 Source: JoongAng Ilbo
Share This Post