[★BREAKING] Taeyeon Denies She Went To Hospital, Wiz Khalifa DJ Responds
Girls' Generation Taeyeon has responded to Wiz Khalifa after he claimed that she went to the hospital during MAMA 2016. 
Just moments ago, Wiz Khalifa tweeted that Taeyeon was in the hospital prior to MAMA 2016. However, Taeyeon denied such claims by uploading a video to her Instagram Story.
In the post, she reveals, "I didn't go to the hospital buddy.. it says here I'm washing up after waiting for you."
In her message, Taeyeon uses the word "친구" which means friend in Korean. However, in the context of the other words used in her message, it is the equivalent of using the word "buddy" in a sarcastic manner.
The Instagram Story seems to prove that she was in her hotel the night before MAMA. She originally uploaded this video to Snapchat but re-uploaded it to Instagram after Wiz Khalifa's tweets.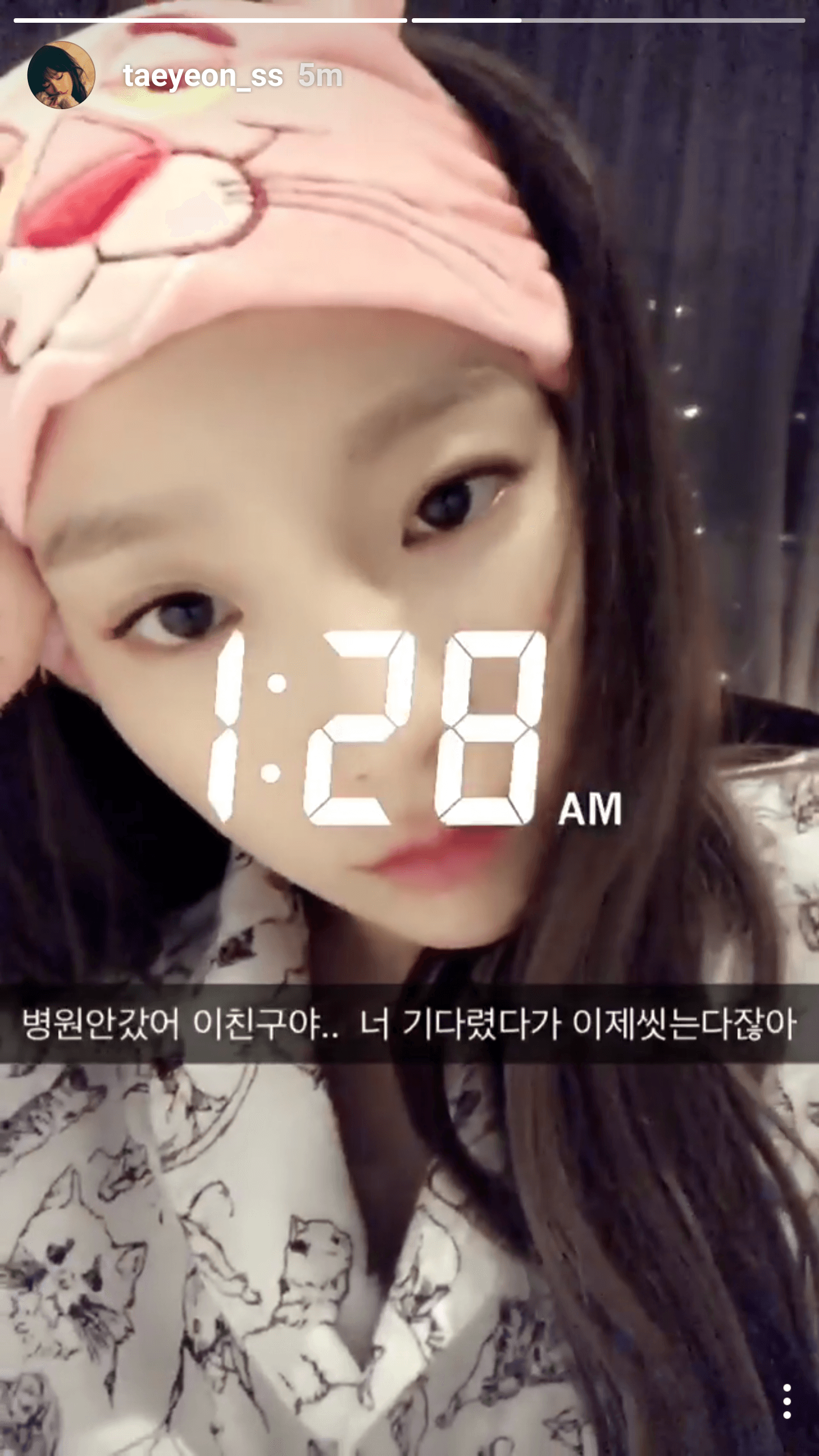 This directly contradicts Wiz Khalifa's earlier tweet below:
She claimed she had to go to the hospital the night before. Did the practice. Asked to be on a different stage than me then canceled https://t.co/4iJsZaf0oU

— Wiz Khalifa (@wizkhalifa) December 3, 2016
Wiz Khalifa's DJ also responded to the controversy just minutes ago, stating that they waited for Taeyeon during rehearsal:
Stay tuned for this breaking developing story. CJ (MAMA 2016) and SM Entertainment have yet to release a statement.
Share This Post