Taeyeon Fights Back Against Fanatic Sasaeng Fans By Releasing Their Phone Numbers Online
Girls' Generation member and group leader Taeyeon has made it no secret that she is tired of sasaeng fans calling her in the wee hours of the night, and she's tired of it.
Posted on July 10th, Taeyeon reveals the numbers of several of the missed calls she received, the majority which were international calls. The screenshot additionally adds truth to the idol's past claims that she was unable to sleep due to these calls which occurred late into the night. The calls ranged from midnight and past 3am.
While the post has since been deleted, some netizens have reacted with shock to comments from others who suggested Taeyeon simply turns off or silences her phone. Many have pointed to the fact that the SM Entertainment singer may need her phone on in case of an emergency, and thus, turning off or silencing her phone may not be an option.
This isn't the first time Taeyeon has shared phone numbers of her sasaeng as she has also brought attention to the situation back in April, revealing those phone numbers as well.
Meanwhile, Taeyeon recently completed her solo concert Butterfly Kiss with great success.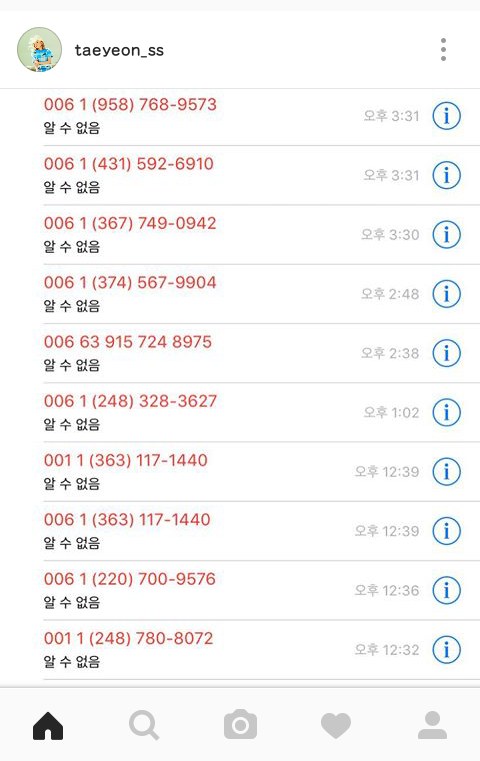 Source: Pann
Share This Post