Taeyeon reacts to MV release delay
Girls' Generation's Taeyeon smoothly responded to a fan who impatiently commented on the delay of her music video release.
On February 18, Taeyeon posted onto her personal Instagram, celebrating the release of her new music video. The post featured a photo taken from her recent shoot, hinting fans on her radical new image for "I Got Love".
The music video was supposedly scheduled to be released at 00:00 KST on February 18. But midnight came and passed, and the music video did not appear on SM Entertainment's YouTube channel despite Taeyeon's Instagram post. This led fans to flood her page to ask about the music video.
One fan in particular caught Taeyeon's attention with the comment, "Where is the MV?" The fan, whose account was a page dedicated to Taeyeon, received a response from the singer herself.
"There is no reason to ask. This is not the first or second time that SM Entertainment has been late. Don't be surprised and just wait for it patiently."

— Taeyeon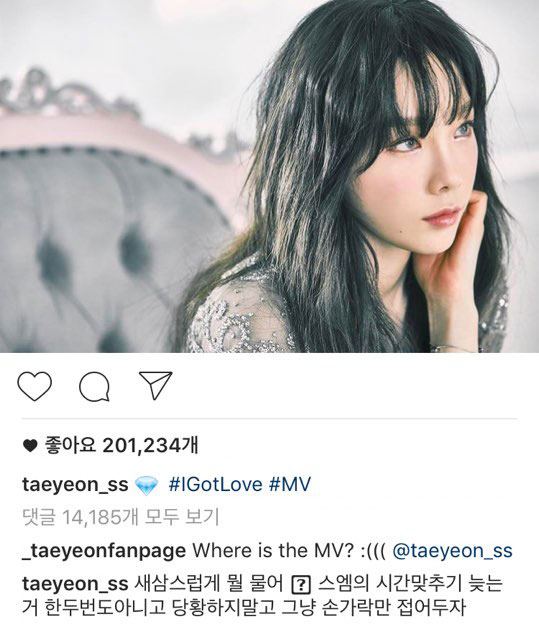 The music video was eventually released an hour later! Check out Taeyeon's comeback track "I Got Love" below.
Source: Dispatch
Share This Post