Taeyeon shuts down another anti-fan on Instagram and fans praise her for it
Girls' Generation's Taeyeon was the target of a hateful message from an anti-fan but Taeyeon swiftly took care of the anti-fan with some harsh truths.
Just like any other celebrity in the world, Taeyeon has her fair share of anti–fans. However, fans around the world also associate the incredible vocalist of Girls Generation, as a celebrity that shuts down anti-fans personally.
On January 25, EXO's Chanyeol uploaded a picture of himself with a dog and Taeyeon was quick to comment on his post with the following message:
"Oh my, it's so cute, I miss my Ginger [her dog] now."

– Taeyeon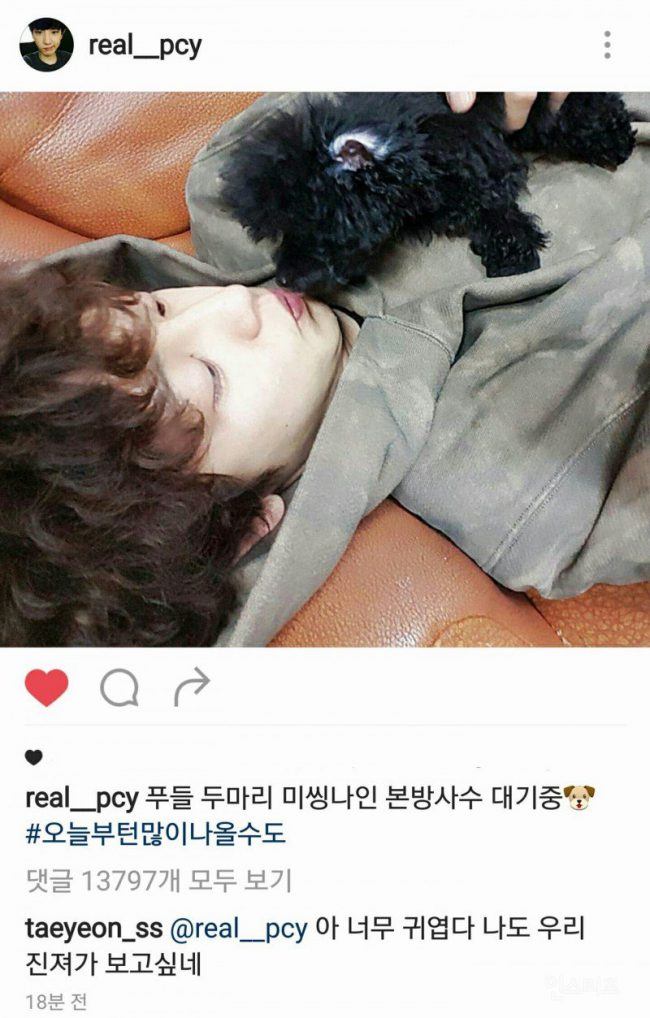 Right after she saw Chanyeol's post and got reminded of her dog, Taeyeon posted a photo of Ginger on her Instagram.
The captioned her post with the following tags: "#HotBody #ginger"
It wasn't long before an anti-fan appeared and posted the following comment on her post:
"Why can't you stay in your place and control yourself? Why do you like commenting and attracting negativity? Let's be real, you do it on purpose to draw attention."

– Joay1319
Taeyeon then replied to the anti-fan with a simple, yet powerful punch of a reply:
"Are you not talking about yourself?"

– Taeyeon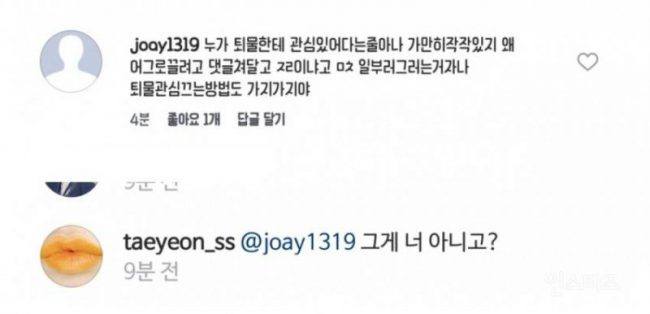 Fans that saw her reply, praised her for shutting down the anti-fan and wrote messages of support for her.
Source: Instiz
Share This Post