Taylor Swift Looks Eerily Similar To TWICE's Nayeon In This One Photo, And Even Fans Are Confused On Who It Is
Without any context, it's easy to mistake who's actually in the picture.
Taylor Swift and TWICE's Nayeon don't seem like they would have much in common, besides being international superstars and topping the music charts of 2022.
#NAYEON's "POP!" (16.7M) and Taylor Swift's "Anti-Hero" (15M) are the most-viewed solo MVs by a female soloist on YouTube in its first 24 hours this year. pic.twitter.com/8MW0b33wKj

— NAYEON Charts (@nayeonchart) October 22, 2022
However, it's not just their talent and achievements that are similar: Nayeon has gone viral earlier this year for giving off the same vibes as Taylor Swift in a candid photo taken by a fan.
THE TAYLOR SWIFICATION OF IM NAYEON pic.twitter.com/UwqUA6klTB

— Louise 🌙 maroon enjoyer (@jeongiestarr) July 8, 2022
Now, the two are once again tied together as a photo of Taylor is spreading amongst the K-Pop community for her surprising similarity to Nayeon.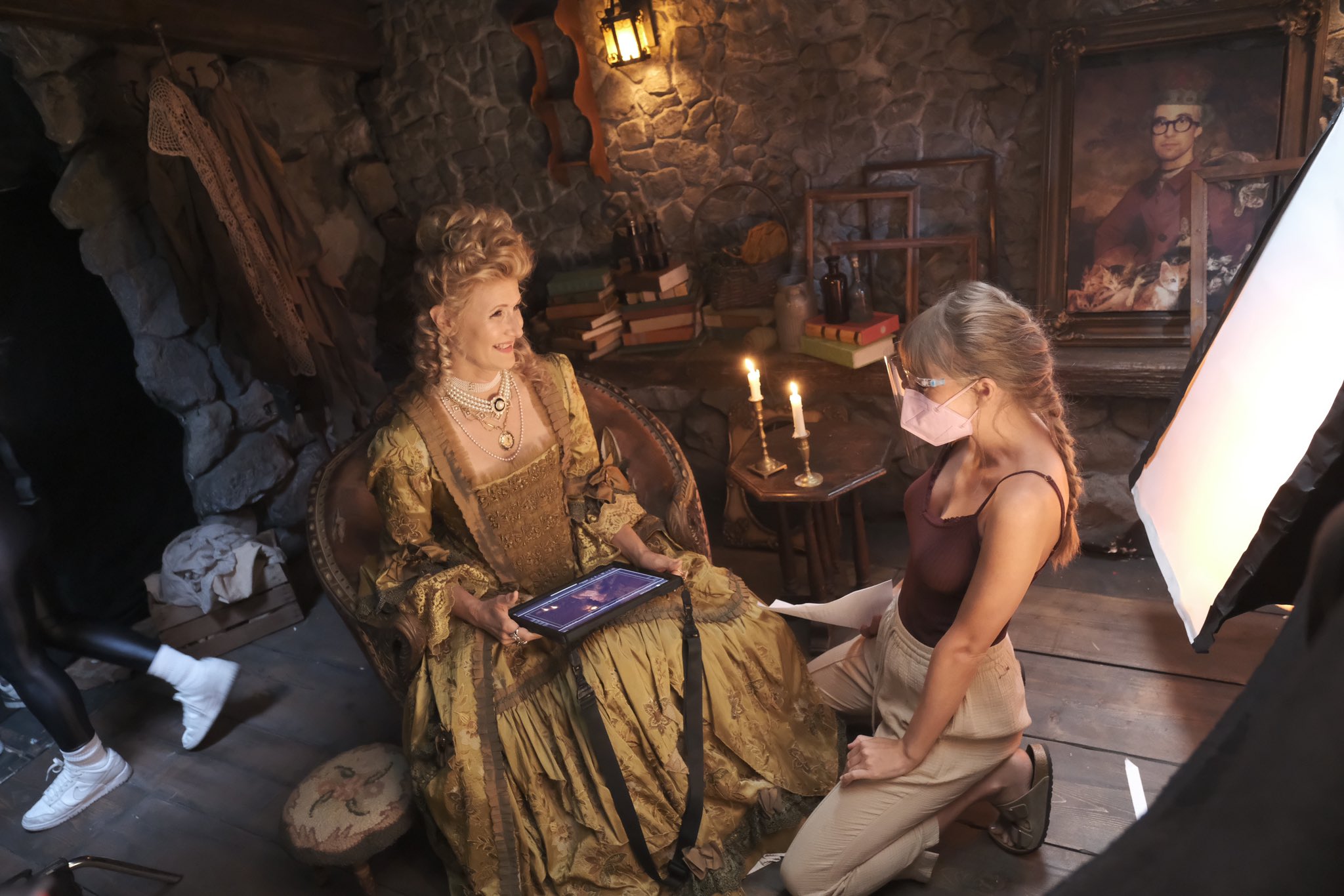 If you zoom into the photo, it's easy to see why fans might mistake Taylor for Nayeon, and even if we know it's not Nayeon, it's true that we all had to do a double take.
OHMYGOD NAYEON LOOKS FO FCKIN HOT HERE??😳😫 pic.twitter.com/XZWSd8pR42

— TWICE IS FOREVER 트와이스와_원스의_소중한7년 (@Illdsunbae09) October 25, 2022
Of course, it helps that Taylor is wearing a face mask in the photo, but with the braids and the blonde hair, the resemblance really is uncanny (also, thanks to Taylor's smile, the mask brings out her cheekbones, and we all know Nayeon is easily recognizable thanks to her cheeks).
im getting that taylor x nayeon pic.twitter.com/hrsxrEjjmz

— sar (@jypesmyoui) October 25, 2022
that's crazy https://t.co/YxK0sahx5M pic.twitter.com/gqQRFdiDYD

— 🤖🍑🌸 (@momotozakis) October 25, 2022
In just a few months, we've had Nayeon giving fans Taylor vibes and Taylor giving fans Nayeon vibes, and honestly, we can't get enough. Even side by side, it's hard to tell that it's not the same person in both pics, especially since their outfits are also similar.
taylor giving us nayeon vibes and nayeon giving us taylor vibes pic.twitter.com/YNr2aH6xis

— m & c (@dearmichaeng) October 25, 2022
Taylor's no stranger to the K-Pop world, and we pray that someday, we'll get the Taylor Swift and TWICE in-person interaction we've all been dreaming about.
Share This Post