TEEN TOP's Niel demonstrates how to promote a veteran group like Shinhwa
TEEN TOP's Niel posted a rare moment and shared a photo backstage with seniors and mentors, Shinhwa. 
On January 20th, Niel discussed his excitement on promoting at the same time with veteran idol group, Shinhwa. The moment was shared through his personal SNS account with the caption, "As always, our seniors Shinhwa are so pleasant and charming~~." He also promoted their respective tracks with his closing statement, "Thank you for all your support, TOUCH fighting! Don't Make Me Cry fighting!" 
역시 신화 선배님들께선 언제나 유쾌하시고 멋지십니다~~ 예뻐해주셔서 감사합니다 TOUCH 파이팅! 날 울리지마 파이팅! pic.twitter.com/ukQePI9dz8

— * TEEN TOP * 틴탑 * (@TEEN_TOP) January 20, 2017
The post was well-received by his followers as Niel made his debut under Andy, a member of Shinhwa, and his management. Although he has met with the veteran group with the rest of TEEN TOP in the past, it was a rare occasion to meet his seniors as a solo artist.
A photo of Niel and Andy also took quite an interest for their adorable pose.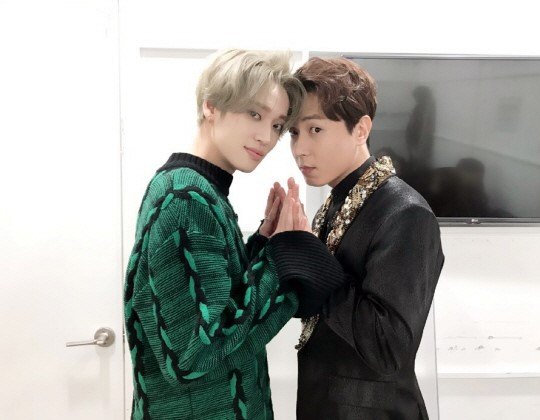 At present, Niel is doing his promotional run for his solo track "Don't Make Me Cry (Love Affair)". A track reminiscent of a man's tears and struggles after a break-up.
Source: SEDaily
Share This Post